WATCH OPRAH & OTHER STARS GET THEIR DNA TEST RESULTS
African, Asian, Native American: The Amazing Facts About Oprah Winfrey's DNA Test Result & Ethnicity
THE FACTS ABOUT OPRAH WINFREY's heritage and ethnicity were revealed in a DNA ancestry test taken in 2006. The results were shocking, and could be for you too. By Ben Arogundade. [Feb.22.2016]
ANCESTRY DNA testing is rapidly changing our perceptions about race, ethnicity and heritage. Today, a simple sample of saliva taken from the inside of a person's cheek can reveal complex data about the story of thousands of years of that person's family history. The widespread availability of DNA ancestry testing, and its relative low cost, has opened up this field to many African Americans for whom the notion of identity — fractured by slavery — is central to their consciousness. DNA testing now means they can find out where they came from, reconnecting to Africa and beyond.
Contrary to what some think, the Earth contains just four founding populations, from which all humans are derived. They are, European, sub-Saharan African, East Asian and Indigenous (or Native) American. Most people who undergo ancestral DNA testing are likely to be a combination of two or more of these population groups.
FACTS ABOUT OPRAH WINFREY'S DNA ANCESTRY TEST
In 2006 actress and television presenter Oprah Winfrey became the most high profile African American celebrity to participate in ancestral DNA testing, via the PBS documentary series African American Lives, presented by Harvard University scholar and author Henry Louis Gates Jr.
Oprah's ancestral mitochondrial DNA testing result revealed a predominance of sub-Saharan African DNA, placing her origins amongst the Kpelle people, a West African group that reside in the highlands of what is now Liberia and Guinea.
MITOCHONDRIAL DNA TESTING EXPLAINED
Humans have a total of 46 chromosomes in each of their cells — 23 of which are inherited from the mother and 23 from the father. All 46 chromosomes are found inside the cell nucleus. But there is another strand of DNA, called mitochondrial DNA (mtDNA) that is found outside the nucleus. Regardless of whether a person is male or female, all their mitochondrial DNA comes exclusively from the mother. The specificity of mitochondrial DNA means that it is used to perform a maternal lineage test, tracing deeper and more specific connections to ancestors and their geographic locations than is possible through the paternal line. Because it is only transmitted to daughters, women can opt for mitochondrial DNA testing, whereas men cannot.
OPRAH'S DNA TEST RESULT BREAKDOWN
Oprah Winfrey's ancestral discovery through mitochondrial DNA testing was a life-changing moment for her. "When it happened to me, it was absolutely empowering to know the journey of my entire family," she said. Before she took the test, Winfrey had stated that she did not believe that she would possess any European or Native American ancestry, although she did state that being "a little Indian" was desirable. The facts about Oprah's DNA test actually showed her ancestral breakdown to be 89 per cent sub-Saharan African, 8 per cent Native American and 3 per cent East Asian. Of the nine celebrities who submitted to DNA testing for the television programme, only Oprah and actor and comedian Chris Tucker possessed Native American ancestry.
For ordinary African Americans the findings revealed by the new wave of ancestral DNA testing comes with a cautionary note that often confirms what historians have contended for centuries — that the presence of European DNA confirms that in many cases, during the era of slavery, large numbers of black women were subject to sexual relations with white slave-owners or other white men in positions of power. Such information, as well as answering questions about race and identity, may also re-open old wounds about this chapter of America's ugly past.
ANCESTRAL LINES: In the 2006 television documentary 'African American Lives', TV star Oprah Winfrey took a DNA test which pinpointed her ancestry to a West African tribe. Across America DNA ancestry testing is revolutionising prevailing attitudes to race, heritage and ethnicity.
The Creativity of Author, Designer & Publisher Ben Arogundade
Home
Books
About
Articles
BLACK = UGLY
The Shocking History Of Black Beauty.
TEARS ON CAMERA
The 1998 Vogue Cover That Made Oprah Cry.
OBAMA'S ETHNICITY
Is President Obama Black Or Mixed Race? Not Everybody Agrees.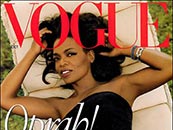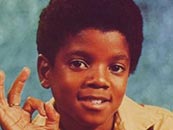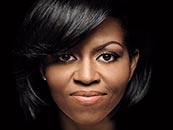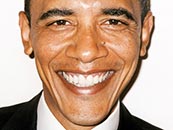 *DNA TESTING ACCORDING TO GOOGLE SEARCH
3,000
The number of people worldwide who Google the phrase "DNA test cost" each month.
15,000
The number of people worldwide who Google the phrase "Finding your roots" each month.
*All figures for "DNA Testing According to Google Search", supplied by Google. Stats include global totals for laptop and desktop computers and mobile devices.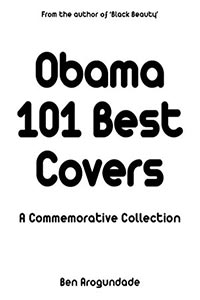 Title: 'Obama: 101 Best Covers - The Story Of His Presidency & Legacy In Photos, Images & Comment'
Category: Photography/biography/political figures/African American
Author: Ben Arogundade
Publisher: White Labels Books
ISBN:
978-0956939456