WATCH DONYALE LUNA IN 'Qui êtes-vous, Polly Maggoo?' - 1966
Donyale Luna: The Life & Death Of Fashion's First Black Supermodel & 'Vogue' Cover Girl
DONYALE LUNA WAS THE FIRST black model to bypass fashion's apartheid system when she debuted on the cover of Vogue in 1966 — but then things started to go wrong. By Ben Arogundade. [Aug.25.2016]
TO SALVADOR DALI SHE WAS "The reincarnation of Nefertiti," and to photographer Richard Avedon, she was "a girl of staggering beauty and magnetism." She was Donyale Luna, the startling, owl-like beauty who broke through fashion's apartheid system in the mid-1960s to become fashion's first black supermodel. In a short but action-packed career, she worked with Salvador Dali, Frederico Fellini, Andy Warhol and David Bailey before her untimely death in 1979.
LUNA'S MODEL BIOGRAPHY
She was born Peggy Anne Freeman in Detroit on August 31, 1946. Right from the start she was different. "I wasn't accepted because I talked funny, I looked funny, and I was a weirdo to everyone," Luna recalled. The young beauty was a dreamer and a fantasist who invented her alter ego, Donyale Luna, while at school, as part of her own self-driven makeover. As a teenager she began working as an actress after school hours, doing small parts in Detroit's repertory theatres. One day Luna was spotted in the street by photographer David McCabe, who invited her to New York to take up fashion modelling. A year later she was working with Warhol, Fellini and Avedon, and hanging out with Miles Davis and James Earl Jones. "I started at the top," she said.
DONYALE LUNA IN VOGUE
In January 1965 Harper's Bazaar sketched Luna for its cover, and later Richard Avedon featured her extensively in the April edition. But despite Donyale's early modelling successes she was forced to defect to Europe, where she was more in demand, and became an instant hit there. Luna was soon in David Bailey's London studio, where he photographed her for the cover of the March 1, 1966 edition of British Vogue. It was the first time the fashion magazine had ever featured a black model on its cover. "She happens to be a marvellous shape," said editor Beatrix Miller. "All sort of angular and immensely tall and strange."
At the time this historic cover went unnoticed by the African American press back home, who instead focused on the first black cover of the American edition of Vogue magazine, which featured Beverly Johnson in August 1974.
LUNA LIFE & DEATH
By the end of 1966 Donyale Luna's success as a fashion model was at its peak. Time pronounced her "unquestionably the hottest model in Europe." Unfortunately her success opened her up to the industry's negative temptations, and she became a drug user. She died of an accidental heroin overdose in Rome in 1979, aged 33.
SIXTIES VINTAGE: Detroit-born beauty Donyale Luna was the first African American supermodel, featuring on the covers of 'Vogue', 'Harper's Bazaar' and Andy Warhol's 'Interview' magazine, before her untimely death from a drug overdose in 1979.
The Creativity of Author, Designer & Publisher Ben Arogundade
Home
Books
About
Articles
FACE IN FASHION: Donyale Luna was the first black model to break into mainstream fashion, and to appear on the covers of its magazines. From the top; Donyale Luna's most famous portrait, 'Donyale Luna With Earrings', by Charlotte March for Germany's 'twen' magazine, 1966; Luna made history on March 1, 1966 when she became the first black fashion model to grace the cover of 'Vogue', the British edition, photographed by David Bailey; Donyale and American pop artist Andy Warhol were great friends. The African American beauty featured on the cover of the October 1974 edition of his magazine, 'Interview'; Donyale Luna and artist Salvador Dali pose during a photoshoot at his Spanish villa in 1966.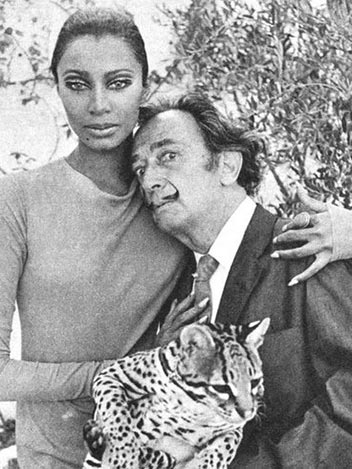 *VOGUE MODEL DONYALE LUNA - THE STATS
1966
Year of the first black cover of British Vogue — Donyale Luna.
1974
Year of the first black cover of American Vogue — Beverley Johnson.
500
The number of people worldwide who Google the phrases, "Donyale Luna, Life, Death, Vogue", each month.
12,500
The number of people worldwide who Google Donyale Luna's name each month.
*All figures for "Vogue Model Donyale Luna - The Stats", supplied by Google. Figures include global totals for laptop and desktop computers and mobile devices.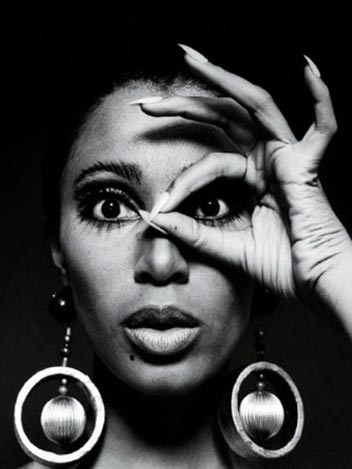 BLACK = UGLY
The Shocking History Of Black Beauty.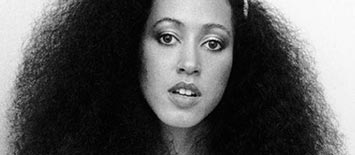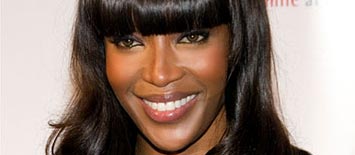 Title: 'Sex, Drugs & Civil Rights: The Story Of Donyale Luna: Fashion's First Black Supermodel'
Category: Fashion/biography/African American
Author: Ben Arogundade
Publisher: White Labels Books
Format: eBook (short length - 8,000 words)
ISBN:
978-0956939449