WATCH LEONA LEWIS BBC INTERVIEW
12,000 Fans Google Leona Lewis's Multi-Nationality & Ethnicity: Africa Meets Guyana, Wales, Ireland & Italy
SHE'S GOT GREEN EYES, LIGHT SKIN and five different nationalities coursing through her. Is British singing sensation Leona Lewis the future of race? By Ben Arogundade.
SINGER LEONA LOUISE LEWIS FIRST ROSE to prominence in 2006 after winning the final of the third series of the British version of the popular television show, The X Factor. On her way up the ladder to success she commuted for four hours a day to The Brit School, a performing arts institution in south London, where she was classmates with Adele and Jessie J. Since winning The X Factor she has become a global singing star, selling in excess of 20 million records.
PARENTS BIOGRAPHY
The animal-loving superstar was born in Islington, north London on April 3, 1985 to parents of mixed ethnicity and nationality. Her mother, Maria, is of Welsh, Irish and Italian ancestry, while her father, Josiah Lewis, is of Afro-Guyanese heritage. Guyana is a state located on the northern coast of South America, and its diverse historical ethnic mix consists of Indians, Africans, Chinese and Europeans, as well as the indigenous South American indians. Afro-Guyanese citizens like Leona Lewis's father are the descendents of African slaves, and consitute approximately a third of the total population.
LEONA LEWIS ETHNICITY STATS
Green-eyed Leona is part of the Britain's fastest growing ethnic group, referred to on the national census as "mixed race", and which is expanding at a rate of approximately five per cent per year.
Questions about the 30 year old singer's ethnicity and nationality intrigue thousands of her fans around the world. According to statistics supplied by search giant Google, 200 global Internet-users per month ask, "Is Leona Lewis black?", while a further 500 users Google the phrase,"Leona Lewis ethnicity", each month. All the searches about Leona's ethnicity, heritage and parents ancestry add up to over 12,000 queries per year.
FUTURE RACE
As the world's populations continue to interact via mass migrations into the major cities, the multi-ethnicity and aesthetic ambiguity of Leona's Lewis's generation looks set to redefine traditional notions of race in the 21st century. In America, seven million citizens identified themselves in more than one ethnic and racial category in the last census. Simultaneously, more and more multi-racial celebrities are breaking through, including music stars such as Nicki Minaj, Rihanna and Beyoncé, and actresses Rosario Dawson, Paula Patton and Zoe Saldana.
FACE OF RACE: Fans of singer Leona Lewis are curious about her ethnicity, nationality and her parents heritage. Every month hundreds of Internet-users ask if the singing star is black, white or mixed race. Lewis's look is becoming more widespread as more and more of the world's populations migrate to major cities and connect with each other.
The Creativity of Author, Designer & Publisher Ben Arogundade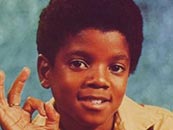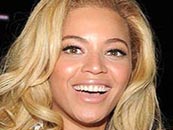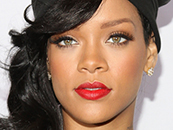 *LEONA LEWIS'S ETHNICITY ACCORDING TO GOOGLE SEARCH
200
The number of people worldwide who Google the question, "Is Leona Lewis black?" each month.
500
The number of people worldwide who Google the phrase, "Leona Lewis ethnicity" each month.
*All figures for "Leona Lewis's Ethnicity According to Google Search", supplied by Google. Stats include global totals for laptop and desktop computers and mobile devices.
WE ARE FAMILY: Leona Lewis's parents are of mixed ethnicity and nationality. Her mother Maria is of Welsh, Irish and Italian ancestry, while her father Josiah is of Afro-Guyanese heritage.