THE SCIENCE BEHIND EYE COLOR
People With Green Eyes: The Facts About Rihanna, Tyra Banks, Leona Lewis, Noémie Lenoir & Aishwarya Rai
THOUSANDS OF FANS are confused as to how people of African ancestry such as Rihanna or Tyra Banks can possess green eyes. The answer is in genes, not color contact lenses. By Ben Arogundade. [May.21.2016]
WHAT DO RIHANNA, TYRA BANKS, Leona Lewis, Noémie Lenoir and Aishwarya Bachchan Rai all have in common? They are celebrities of African heritage who do not have naturally brown colored eyes. Many believe that their eye color is not real, that brown is the only tone that occurs within this ethnicity, and that those who possess green or blue eyes are wearing color contact lenses. The truth is, these colours do occur naturally in people of African descent. Genetically, there are two facts that explain why:
CAUCASIAN ANCESTRY
People of African heritage who have Caucasian relatives on both sides of their family, such as actress Vanessa Williams (whose eyes are blue), are more likely to have non-brown eyes. Each parent needs to be a carrier of the gene for these colors. For example, two people of African ancestry, both of whom have brown eyes, can produce a blue-eyed child if they both carry that gene somewhere within their ancestry.
GENETIC MUTATION
If a person with non-brown eyes has no Caucasian ancestry, it is possible that one of their key eye color genes has mutated, creating another color. Incidences are rare, but do occur. Ocular albinism is a form that occurs mostly in men, and happens within eyes that do not make melanin — the substance that gives skin, hair and eyes its natural color. A person's eye color is determined by how much pigment they create within special cells called melanocytes. Someone with no pigment production, for example, will have blue colored eyes, whereas someone with a little will have green colored eyes, and someone with high concentrations will have brown eyes.
Heterochromia, more common in animals, is another condition that describes a person — like recording artist David Bowie or actor Christopher Walken — who possess different colored eyes. It is created by having too much, or insufficient quantities of melanin within each iris. The condition is either hereditary or may be caused by disease or severe injury.
HOW DO PEOPLE GET GREEN EYES: THE FACTS
There is much confusion about the real eye color of many of today's celebrities, much of which is played out online, where each month there are thousands of search queries from people looking for answers. According to the stats, 720 people per month Google the phrase, "Beyoncé eye color", for example, not realising that her real eye color is brown, while a further 1,000 Google the term, "Celebrities with green eyes". There are also a number of searches about celebrities of African descent who have naturally green or blue colored eyes. According to Google's stats, Bollywood actress Aishwarya Bachchan Rai tops the list, with 6,000 global queries per month.
Ben Arogundade's book 'Black Beauty' is out now.
GREEN IN BLACK: Rihanna, Tyra Banks, Leona Lewis, Noémie Lenoir and Aishwarya Bachchan Rai are the most popular women of color with natural green eyes, according to Internet search figures published by Google. Many fans who are unaware of the genetics for green-colored eyes, mistakenly think these celebrities are wearing color contact lenses to hide brown eyes.
The Creativity of Author, Designer & Publisher Ben Arogundade
Home
Books
About
Articles
CELEBRITIES WITH GREEN EYES: (From the top); Bollywood actress Aishwarya Bachchan Rai's sea green eyes are the most Googled in the world; Multiracial stars such as British recording artist Leona Lewis and French fashion model
Noémie
Lenoir also have naturally green colored eyes.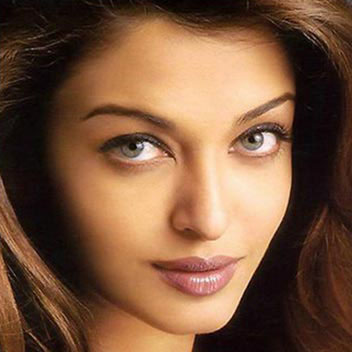 *CELEBRITIES WITH GREEN EYES — THE STATS
1,000
The number of people worldwide who Google the phrase, "Celebrities with green eyes", each month.
1,600
The number of people worldwide who Google the phrase, "Green eyes facts" each month.
*All figures for "Celebrities With Green Eyes - The Stats", supplied by Google. Figures include global totals for laptop and desktop computers and mobile devices.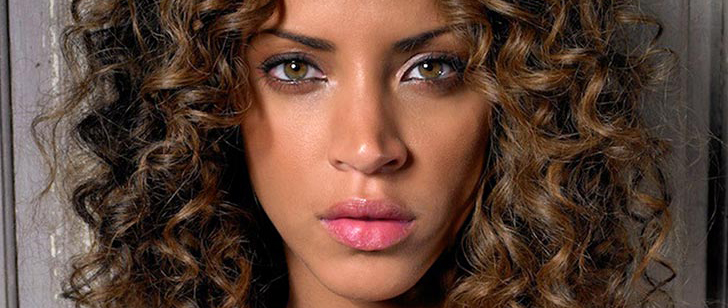 DO VIOLET-COLORED EYES REALLY EXIST?
324,000 Ask This Question About Which British Actress?
MORE ABOUT CELEBRITY EYES