VINTAGE ROSARIO DAWSON INTERVIEW ON 'LETTERMAN'
Is Rosario Dawson, Black, Puerto Rican, Indian? 30,000 Google Her Ethnicity, Nationality & Parents Race
AS THE WORLD'S POPULATION mixes, the racially blurred beauty of people like Hollywood film star Rosario Dawson looks set to define the century. By Ben Arogundade. [Mar.29.2016]
WHAT IS HOLLYWOOD FILM STAR ROSARIO DAWSON's ethnicity and nationality? Is she black, mixed race, Persian, Indian? Dawson herself puts it simply — "I blend," she says. In Hollywood, her complex ethnicity has brought mixed blessings. On one hand, "There are scripts I'm not even allowed to read," she states. "But, on the other hand, I can be Moroccan, Iranian, Egyptian, Puerto Rican, black and more."
The star of films such as Sin City, Seven Pounds, and Trance has a beauty that is difficult to place. It combines the full lips and brown skin of many African Americans, with the straight black hair more closely associated with South American and South Asian Indians. So, where exactly is she from, and what is her genealogy?
ROSARIO DAWSON'S BIO
She was born on May 9, 1979 on the Lower East Side of Manhattan, New York City. Her father, Patrick Harris, is of Irish and Native American ancestry, while her mother, Isabel Celeste, is a writer and singer of Puerto Rican and Afro-Cuban ethnicity. "I was conceived on Avenue X in Brooklyn," Rosario recalled in GQ. "I'm a broken-condom baby."
Isabel was a 16-year-old athlete when she fell pregnant with Rosario. She discovered the news while attending a medical for the 1980 Olympic volleyball team. Initially she was set on having an abortion, but while she was at the clinic waiting for her appointment she felt her unborn child move inside her, and she changed her mind. Harris left when the child was one year old.
REVOLVING PARENTS
While eight months pregnant Isabel started dating Greg Dawson, a carpenter she'd met previously. (He appeared as an extra in the 1975 film, Dog Day Afternoon, with Al Pacino). She married him at the age of 18, and they raised Rosario together, along with her younger brother Clay, settling into a downtown apartment on Avenue A, New York City.
When Dawson was four-years-old her biological father returned suddenly to see her. "He said, 'I don't have anything to offer,'" she recalled in T Magazine. After this he left again, this time for good. "I've made lame attempts to look him up, but the truth is, I'm not missing anything," said Dawson. "I have so much family as it is."
CELEBRITY ANCESTRY & ETHNICITY BY GOOGLE
Many fans of the Hollywood movie star, curious about her ancestry, turn to the Internet for answers. According to stats supplied by Google, 200 people around the world ask, "Is Rosario Dawson black?" each month, while a further 1,000 Google the phrase, "Rosario Dawson ethnicity". The overall number of search queries about Dawson's ethnicity, nationality and parents race heritage tops 30,000 per year. There is a similar curiosity about the genealogical biography of other racially blurred film celebrities such as Avatar star Zoe Saldana and Mission Impossible actress Paula Patton.
THE FUTURE OF RACE
There are clear signs that this cross-racial aesthetic is finding more and more resonance around the globe. America has its first biracial president, while seven million Americans identified themselves in more than one ethnic and racial category in the last census. Meanwhile, across Europe, the EU brings millions of young migrants together, forming relationships that cross the ever decreasing barriers of ethnicity and race. Simultaneously, experts predict that the world's population will increase by one billion over the next 12 years, most of which will be focused in cities, where most of this mixing takes place.
As the world's peoples continue to rapidly connect, there are clear signs that Dawson's ambiguous beauty, and those like her, will end up being the look that defines the century.
Ben Arogundade's book, 'Black Beauty', is out now.
BEAUTY BIO: Hollywood actress Rosario Dawson, star of movies such as Sin City, Seven Pounds and Trance, possesses a racially blurred "world" aesthetic, which looks set to become the century's defining look. Curious fans turn to Google with questions about the celebrity's ethnicity, nationality and parents heritage.
The Creativity of Author, Designer & Publisher Ben Arogundade
Home
Books
About
Articles
BLACK = UGLY
The Shocking History Of Black Beauty.
JESSICA ALBA'S ROOTS
How She Fought Against Internet Haters.
ENIGMA OF BEAUTY
Is Zoe Saldana Black? 100,000 Ask Google.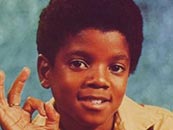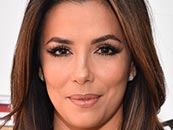 MOTHER & DAUGHTER: Hollywood movie star Rosario Dawson's parents are of mixed ethnicity and nationality. Her mother, Isabel Celeste, is of Puerto Rican and Afro-Cuban heritage, while her father Patrick is of Irish and Native American ancestry. Dawson graces the covers of 'Esquire's', April 2006 edition, and 'Citizen K', spring 2013.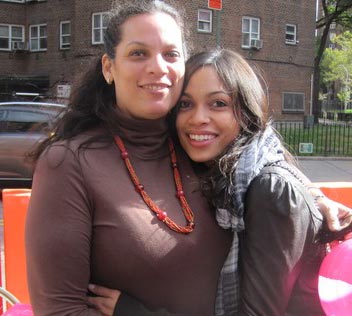 *ROSARIO DAWSON'S ETHNICITY ACCORDING TO GOOGLE SEARCH
200
The number of people worldwide who Google the question, "Is Rosario Dawson black?" each month.
1,000
The number of people worldwide who Google the phrase "Rosario Dawson ethnicity" each month.
*All figures for "Rosario Dawson's Ethnicity According to Google Search", supplied by Google. Stats include global totals for laptop and desktop computers and mobile devices.