VINTAGE BEYONCE INTERVIEW ON 'PIERS MORGAN SHOW' - 2011
Where Is Beyoncé Knowles From Originally? Was She Born American, British Or Spanish? 46,000 Ask Google
HER SKIN IS TANNED, but her hair is blonde — so where is Beyoncé from? Is she Spanish, American, what? Many unsure fans are turning to Google in their thousands for answers. By Ben Arogundade. [May.17.2016]
BEYONCÉ KNOWLES'S ETHNICITY beguiles. According to Google, who collate and publish all their monthly global Internet search statistics, approximately 3,700 Internet-users per month ask the question, "Where is Beyoncé Knowles from originally?" Another 1,600 ask, "Where was Beyoncé born?, while 1,000 more Google if she is Native American, Spanish, British or American. All together, these queries amount to approximately 46,000 per year about the actress, recording artist and wife to rapper Jay-Z.
In the 21st century race has become a movable concept. Black women can have blonde hair, and white women can have brown skin, blurring the racial boundaries. The fact that many people are unsure of Beyoncé's ethnicity, or where she is from works for her commercially, and fits with the desire of some to live in a less racially demarcated world.
NATIVE AMERICAN SOURCE CODE
Beyoncé's multi-ethnic heritage epitomises the collective biology of modern America. Born in Houston, Texas on September 4, 1981, her father Mathew is an African American music business executive, and her mother Tina is a costume designer and hair stylist of so-called Créole origin (a French term for a person of Afro-European ancestry). More specifically, she is a Louisiana Créole — a mix of African, Native American and French. (The region was a French colony from 1682 to 1763, and from 1800 to 1803).
HERITAGE, HAIR & BEAUTY
Some traditionalists are not happy with the beauty values Beyoncé has adopted on top of her inherited aesthetic, and she has come under fire in the past for having blonde hair and light skin. A recent article in the Daily Mail, by Yasmin Alibhai-Brown, carried the heading, "Why Beyoncé Is Betraying All Black And Asian Women". The piece went on to criticise the singing star for veering away from traditional black beauty values, and therefore setting a bad example for young women of colour.
BEYONCÉ'S BLEND
Beyoncé herself remains detached from these cliams, and has been keen to define herself in more singular, non-racial terms. "I have kind of broken barriers, and I don't think people think about my race," she told Piers Morgan in a televised interview on June 27, 2011. "I think they look at me as an entertainer and a musician, and I am very happy that that is changing, because that is how I look at people…its not about colour and race."
Ben Arogundade's book, 'Black Beauty', is out now.
WHERE IS BEYONCÉ KNOWLES FROM? There is some confusion amongst some fans of the actress, recording star and wife to rapper Jay-Z, about where she was born, and what her nationality is. Many are unsure whether the singer is black, Native American or white. The answer is, all three.
The Creativity of Author, Designer & Publisher Ben Arogundade
Home
Books
About
Articles
*WHERE IS BEYONCÉ KNOWLES FROM? — THE STATS
1,600
The number of people worldwide who Google the question, "Where was Beyoncé born?" each month.
3,700
The number of people worldwide who Google the question, "Where is Beyoncé Knowles from originally?" each month.
*All figures for "Where Is Beyoncé Knowles From? - The Stats", supplied by Google. Figures include global totals for laptop and desktop computers and mobile devices.
EMBRACING FAMILY
: Actress and recording artist Beyoncé Knowles parents are of mixed heritage. Her mother Tina is of African, Native American and French ancestry, while her father Mathew is African American. PARENTS & KIDS: Young Beyoncé (left) and sister Salonge pose with their parents.
BLACK = UGLY
The Shocking History Of Black Beauty.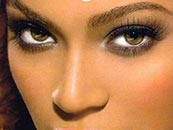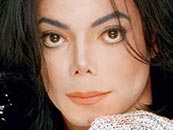 SEX AND RACE
Rihanna's Link To An Older Man Called Oliver.