COOL INTERVIEW BIO OF CHINA MACHADO - FIRST ASIAN SUPER
Fashion Biography: China Machado - Asia's First Supermodel & 1960s Muse To Photogapher Richard Avedon
THE FIRST NON-WHITE MODEL to make it in mainstream fashion was not black, as many think, but East Asian. She was China Machado, muse to Richard Avedon and Givenchy. By Ben Arogundade. [Jun.10.2016]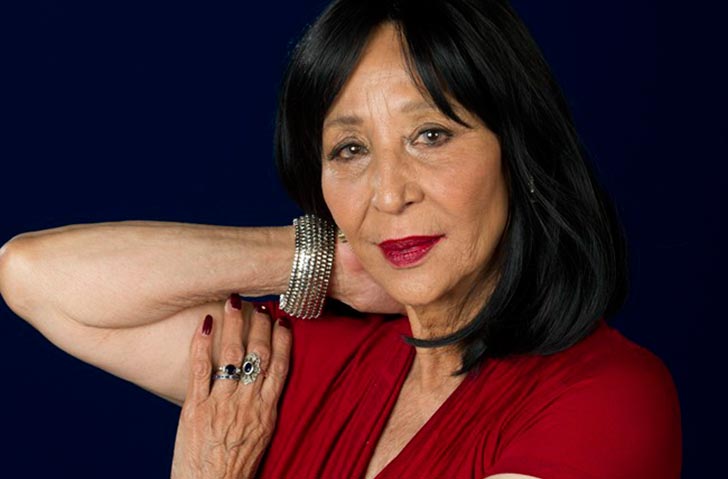 SHE ALMOST DIDN'T MAKE IT. At the age of seven, China Machado lay dying in a Shanghai hospital, suffering from a combination of typhoid, paratyphoid and meningitis. Her hair had fallen out and she was barely breathing. It was 1937, and the Sino-Japanese war was underway. Suddenly, as the priest who stood at her bedside began reading her the last rites, the Japanese bombed the hospital. Amidst the carnage and confusion China went missing, only to be later discovered outside, wrapped in a blanket and tossed onto a lorry with the dead bodies. "The survivor in me came out," she recalled.
FIRST ASIAN MODEL BREAKOUT
If Machado had died at that moment the landscape for today's Asian models could have been much different. Right now there has never been a better time to be an Asian model. Chinese beauty Liu Wen — the number five model in the world, according to models.com — became the face of Estée Lauder in 2011, while Taiwanese male model Godfrey Gau secured a campaign for Louis Vuitton. At the same time, China's Sui He has fronted campaigns for H&M and Karl Lagerfeld.
The chain reaction which sparked all this began in 1956 when China became the first non-white beauty to break through fashion's apartheid system when she secured a job as a fitting model at Givenchy in Paris, after first being spotted at a cocktail party. "It just happened to me," she recalled. She knew nothing about modelling, and had never even read a fashion magazine. Nevertheless, within two years she was doing runway for Valentino, Dior and Pierre Cardin.
CHINA MACHADO INVENTS HERSELF
She was born Noelie Dasouza Machado in 1929 — a mix of East Asian, Indian and Portuguese ancestry. She lived in Shanghai until the age of 16, after which she moved to Argentina and Peru before finally settling in Europe. She changed her name to China (pronounced "Cheena") when she started modelling.
ANOINTED BY RICHARD AVEDON
China's big break came in 1958 after she was spotted at a Balenciaga runway show in New York by fashion photographer Richard Avedon, who was introduced to her by Harper's Bazaar editor Diana Vreeland. He was so struck by her that he later declared her 'probably the most beautiful woman in the world.' He photographed her at his studio the following day, and the images subsequently appeared in the February 1959 edition of Bazaar. It was the first time an East Asian model had ever featured in a mainstream fashion magazine. But this was no easy accomplishment, because in order to get the images published Avedon threatened to quit the magazine after the Hearst corporation objected to Machado's ethnicity. He later revealed the specifics of the incident — that Robert F. MacLeod, the magazine's publisher at the time, told him, "Listen, we can't publish these pictures. The girl is not white."
CHINA'S ETHNICITY REJECTED
Thanks to Avedon's stand against his employer's bigotry, the beauty landscape diversified one notch further, and China proved an important role model, as Asians had historically suffered the same beauty discrimination as African Americans. As a child, 'we [non-whites] had no beauty images,' she told New York magazine. 'We had nothing that told us we were nice looking. Nothing.'
But despite China's success at Bazaar, this era of all-white models meant that there were limits to just how far the first beauty of non-Caucasian ethnicity could go. "Dick [Avedon] once told me, 'You'll never make a lot of money in this industry because you're too special,'" said Machado. In this instance, "special" meant Asian.
MACHADO STEPS OFF
Ultimately, modelling held little lasting appeal for Machado, who found the whole business frivolous. She quit abruptly in 1962, instead taking a job as fashion editor at Bazaar, where she would remain for 11 years.
These days, at 85 years of age Machado is still active, having recently written her autobiography. She also still models, and signed up with the IMG agency at the age of 80. In the 2012 HBO documentary, About Face, she talked along with a number of other "vintage" beauties, about how ex-models cope with aging. "A woman can be active until this age," she stated. "And, you know, not look so bad without plastic surgery."
Ben Arogundade's book, 'Black Beauty', is out now.
ASIAN ORIGINAL: Fashion model pioneer and muse to the late Richard Avedon, Chinese-born China Machado was the first non-white beauty to break into the mainstream. The 85-year-old's ethnicity was both accepted and rejected during her career.
The Creativity of Author, Designer & Publisher Ben Arogundade
Home
Books
About
Articles
FASHION FACE: China Machado, Asia's first supermodel. (Images from top): China Machado as a young girl; Machado, photographed by Richard Avedon for 'Harper's Bazaar', May 1961. The magazine initially objected to China's ethnicity and refused to publish pictures of her; Machado makes the cover of the April 1971 edition of 'Bazaar', and the August 14, 2011 edition of 'New York' magazine.
*MODEL CHINA MACHADO'S BIOGRAPHY — THE STATS
150
The number of people worldwide who Google the phrase "China Machado ethnicity" each month.
3,000
The number of people worldwide who Google the name, "China Machado" each month.
*All figures for "Model China Machado's Biography - The Stats", supplied by Google. Stats include global totals for laptop and desktop computers and mobile devices.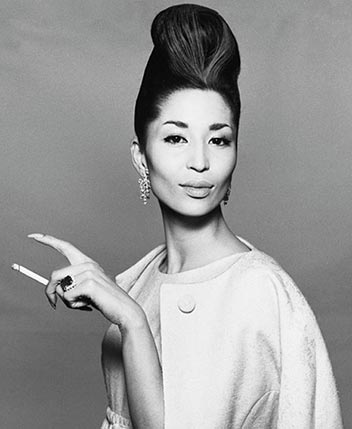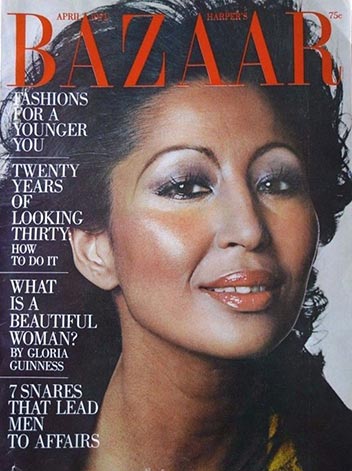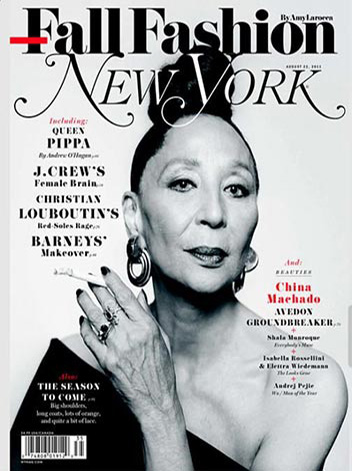 MORE ABOUT ASIAN FASHION MODELS