FASHION MODEL SUI HE - FACTFILE
Born: Wenzhou, China
Ethnicity: Chinese
Age: 26
Height: 178 cms
Twitter followers: 7,100
Model icon while growing up: Kate Moss
Worked for: Ralph Lauren, Dolce & Gabbana, Dior, Chanel, Hermes, Missoni, Victoria's Secret, Shiseido.
Fave designers: Marc Jacobs, Tom Ford
Fave cometics brand: La Mer
SUI HE FASHION MODEL PROFILE
Top Female Asian Fashion Models: 270,000 Google Chinese Model Sui He - The Victoria's Secret & Shiseido Beauty
FIFTY YEARS AGO there weren't any — but today, female Asian fashion models such as Victoria's Secret and Shisheido beauty Sui He are making big waves in the industry. By Ben Arogundade. [May.26.2016]
AFTER ONLY A SHORT TIME in the game, Chinese fashion model Sui He has worked for Chanel, Helmut Lang, Hermes, Missoni, Victoria's Secret, Dior, Shiseido and many more. She is one of a new crop of female Asian supermodels that are taking the fashion industry by storm.
SUI HE MODEL BIO
She was born on September 23, 1989 in the coastal city of Wenzhou, Zheijiang, six hours south of Shanghai, China. For seven years before modelling came calling, Sui He honed her body as a member of her hometown swimming team. At this time Kate Moss was the modelling icon she knew most while growing up, but such success seemed a world away.
FEMALE ASIAN MODELS RISE
Then, at the age of 17, Sui won a national modelling competition while still at high school. She began working locally, initially with low expectations, thinking modelling would amount to no more than a part-time job. Nevertheless, prestigious assignments were waiting on the horizon, and on one memorable occasion she performed in a Fendi runway show across the Great Wall of China. "I was very nervous because it was difficult to walk on this uneven pavement of that centuries old wall in these new high heels," she recalled in V magazine.
NEW YORK AND SHISEIDO
Sui eventually made it to New York fashion week in January 2011, settling into an apartment on the city's Lower East Side. Clients responded instantly to her ageless, fresh-faced beauty, and in February the 26-year-old became the first Asian model to ever open a Ralph Lauren runway show. "It was such an honour, and I felt very lucky," she recalled.
From here the bookings came thick and fast. She was photographed by Terry Richardson for the cover of the Winter 2011 edition of V, and then Inez van Lamsweerde and Vinoodh Matadin captured her for the cover of the December 2011 edition of Chinese Vogue. In 2012 she was selected to be the first Asian face of Shiseido, in a print campaign shot by Nick Knight.
SUI HE & GOOGLE - AGE, HEIGHT, PARENTS
Sui He's popularity as one of the top female Asian fashion models is played out online, where Google searches about the Chinese beauty are on the rise, as her fanbase grows. The tech giant, who collate and publish all the global Internet searches acress their platform each month, currently reports 22,200 queries for Sui He's name, plus a further 1,000 searches for terms such as "Sui He age, height, parents, background". The total number of search queries about her adds up to over 270,000 per year.
ASIAN ETHNICITY RISES
So, why are female Asian fashion models like Sui He suddenly so successful? The shift in fashion's consumer markets is a major factor. The industry is increasingly looking toward Asia for its financial future, and the burgeoning economy that has made them power players within the luxury goods market. Quite simply, fashion has been forced to reflect the faces of these wealthy new customers within their campaigns. As the epicentre of modelling shifts to be more inclusive of wider definitions of beauty, the good news is, the Asian girls are here to stay.
Ben Arogundade's book, 'Black Beauty', is out now.
NEW FACE OF FASHION: Chinese beauty Sui He is one of a new crop of female fashion models from East Asia. In a short time she has risen from Chinese high school student to the New York runways, and ad campaigns for
Shiseido
and Victoria's Secret. Her success has sent 270,00 curious fans online, Googling info about her height, age, parents and background.
The Creativity of Author, Designer & Publisher Ben Arogundade
Home
Books
About
Articles
CHINA DOLL BREAKS OUT: Sui He was one of the first Asian fashion models to break into the mainstream, with covers for Chinese 'Vogue' (September 2013), and a profile in 'i-D' magazine (Spring 2012); Sui He as the face of cosmetics brand Shiseido.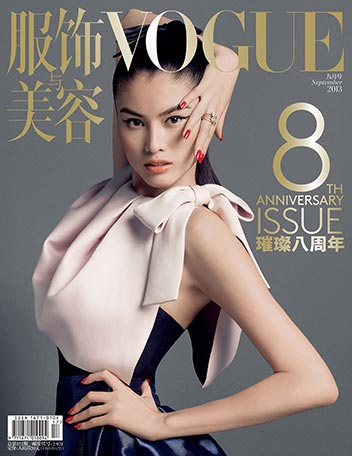 *CHINESE MODEL SUI HE BIO — THE STATS
1,000
The number of people worldwide who Google the terms, "Sui He model, age, height, parents", each month.
22,200
The number of people worldwide who Google Sui He's name each month.
*All figures for "Chinese Model Sui He - The Stats", supplied by Google. Figures include global totals for laptop and desktop computers and mobile devices.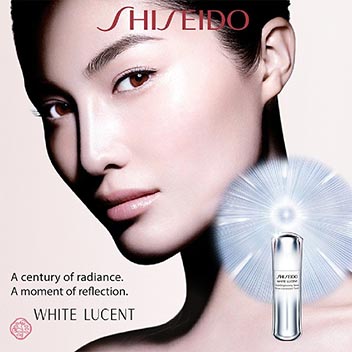 MORE ABOUT ASIAN FASHION MODELS