ASIAN MODEL LIU WEN'S COOLEST FASHION MOMENTS
Google Search's Top 10 East Asian Fashion Models: Famous Chinese & Japanese Supermodels Lead
East Asian models, led by the Chinese and Japanese, are now an integral part of the fashion landscape. But who are the famous supermodels forging this new future? Check out Google's top 10. By Ben Arogundade.
IT WAS 1956 WHEN China Machado, an unknown young fashion model from Shanghai, became the first non-white beauty to break through fashion's apartheid system when she began working as a fitting model at the House of Givenchy in Paris. By 1959 she was famous: discovered in New York by fashion photographer Richard Avedon, who photographed her for the February edition of Harper's Bazaar. It was the first time an East Asian model had ever featured in a mainstream fashion magazine.
FAMOUS ASIAN FASHION MODELS ARRIVE
Now, over half a century later, famous Asian supermodels are enjoying their best time ever, as the fashion industry increasingly looks toward Asia for its financial future, and the burgeoning economy that has made them power players within the luxury goods market. Mainstream fashion has now been forced to reflect the faces of these wealthy new Asian customers within their advertising campaigns, particularly the Chinese. The size of the country's fashion industry is predicted to triple in size, to £128 billion, by 2020.
CHINESE & JAPANESE SUPERMODELS LEAD
The last five years has seen an explosion of East Asian supermodels within high fashion. Industry website models.com lists three Asian girls — led by the Chinese and the Japanese — amongst the current top 50 models in the world. They now work side-by-side with their white, and black counterparts across fashions major campaigns.
ASIAN MODELS LAND FASHION CAMPIGNS
In 2011 famous Chinese beauty Liu Wen — the daughter of a construction worker — became the face of Estée Lauder. Since then she has modelled in campaigns for Victoria's Secret, Calvin Klein, Dolce & Gabbana, H&M and Gap. She world's highest earning Asian fashion model, with $4.5 million in 2015, according to Forbes. Wen was the first Asian ever to appear on the models rich list.
Alongside this, Taiwanese male model Godfrey Gau secured a campaign for Louis Vuitton, while, Sui He — the first Asian supermodel ever to open a runway show for Ralph Lauren — fronted campaigns for H&M, Karl Lagerfeld and Shiseido. Simultaneously, Japanese supermodel and actress Tao Okamoto, known simply as Tao, has modelled for clients such as Ralph Lauren, Chanel and Alexander Wang, and is a favourite cover girl at Vogue Japan. Her popularity has been boosted by her film roles in The Wolverine and Batman vs Superman.
The Asian fashion market's bespoke editions of Vogue magazine has brought with it Chinese and Japanese-focused fashion photography and images of famous Asian supermodels, creating a new visual universe which runs in parallel to the European fashion scene.
HIGH FASHION HIGH HOPES FOR ASIA
Ever since the 1960s it has been black supermodels that have enjoyed the status as fashions ascendant ethnic minority group, but now this may be shifting. One of the fashion industry's most contentious issues for the coming era will focus around which non-white models will secure what work, from what is a strictly limited pool, now that Asian, black and also South Indian fashion models are all competing against each other within the new multi-ethnic beauty landscape.
TOP 10 FAMOUS ASIAN SUPERMODELS
The rise of the East Asian fashion model within this new arena is well illustrated by the fact that there are now enough famous ones to compile a list of the top 10 Asian girls. While models.com ranks its girls according to the number of campaigns they do, and the money they earn, we have compiled a unique listing which ranks the top 10 Asian fashion models according to their global popularity via Google searches. Online interest in Asian supermodels is intense. Currently, approximately 41,000 Internet-users Google the phrases, "Asian models", "Chinese models" and "Japanese models", each month around the world. Our world top 10 is a diverse list that includes both male and female supermodels, plus all the top names, including Liu Wen, Sui He and Tao. Check out who takes the number one slot — you may be surprised.

SCROLL DOWN THE PAGE FOR THE TOP 10.
Ben Arogundade's book, 'Black Beauty', is out now.
The Creativity of Author, Designer & Publisher Ben Arogundade
Home
Books
About
Articles
ENTER THE EAST: Asian models are competing with other ethnicities on fashion's international stage. Tao Okamoto features on the cover of the July 2015 edition of Japanese 'Vogue', while Chinese model Liu Wen graces the front of the February 2014 edition of Australian 'Vogue'.

Both beauties feature in Google search's world's top 10 East Asian fashion models. The list features eight famous

Chinese supermodels

, two Japanese, one from South Korea, another from Japan/Mexico, and one from Taiwan/Canada.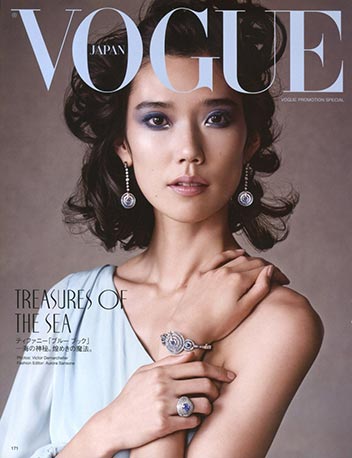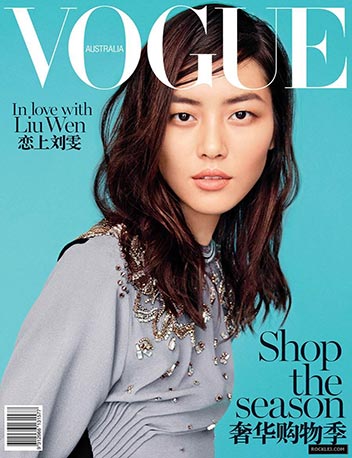 *ASIAN FASHION MODELS ACCORDING TO GOOGLE SEARCH
6,600
The number of people worldwide who Google the phrase, "Chinese models" each month.
12,500
The number of people worldwide who Google the phrase, "Japanese models" each month.
22,000
The number of people worldwide who Google the phrase, "Asian models" each month.
*All figures for "Asian Fashion Models According to Google Search", supplied by Google. Stats include global totals for laptop and desktop computers and mobile devices.
10
JING WEN (China)
1,600 Google searches per month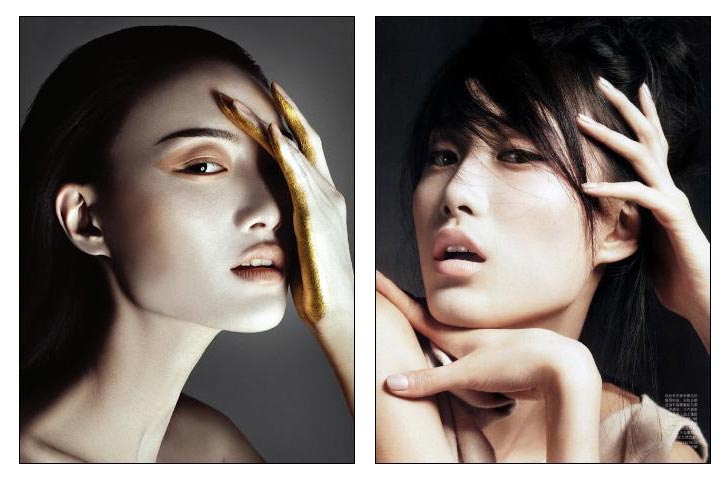 10
SHU PEI QIN (China)
1,600 Google searches per month
10
CHIHARU OKUNUGI (Japan)
1,600 Google searches per month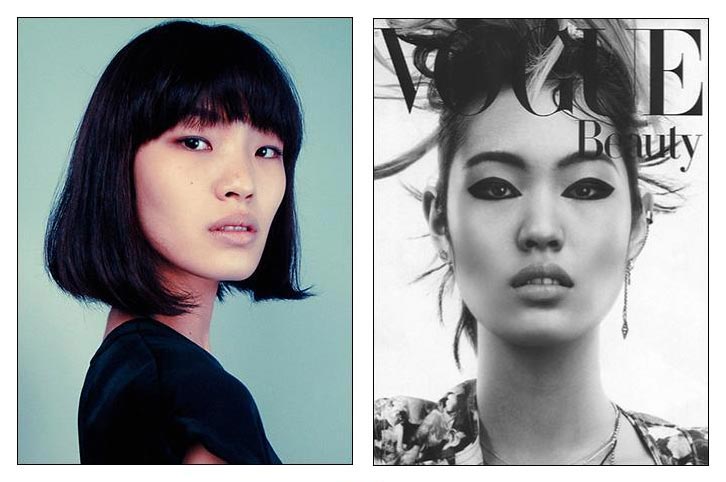 9
XIAO WEN JU (China)
5,400 Google searches per month
9
ISSA LISH (Japan Mexico)
5,400 Google searches per month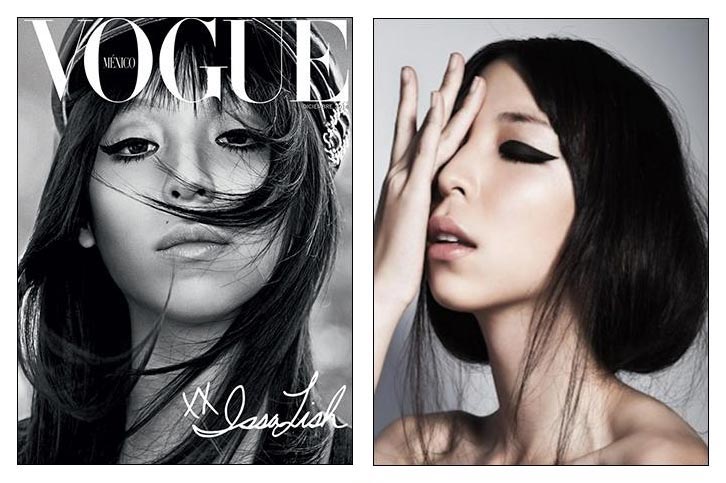 8
DU JUAN (China)
5,500 Google searches per month
7
SOO JOO PARK (South Korea)
8,100 Google searches per month
6
FEI FEI SUN (China)
9,900 Google searches per month
5
MING XI (China)
14,800 Google searches per month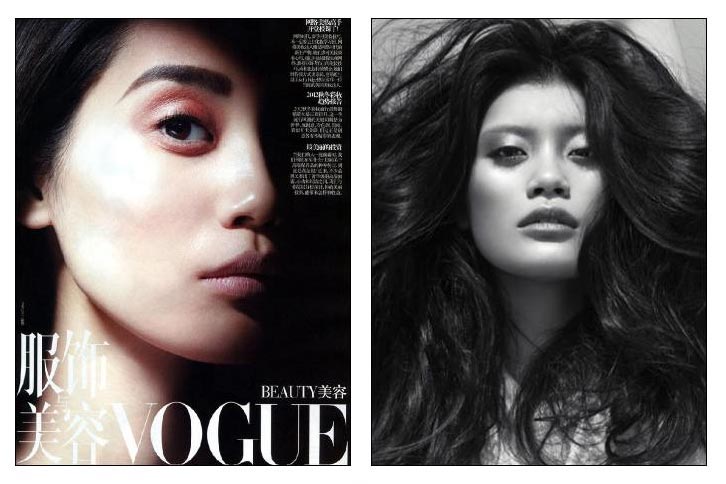 4
SUI HE (China)
22,200 Google searches per month
3
GODFREY GAO (Taiwan/Canada)
49,500 Google searches per month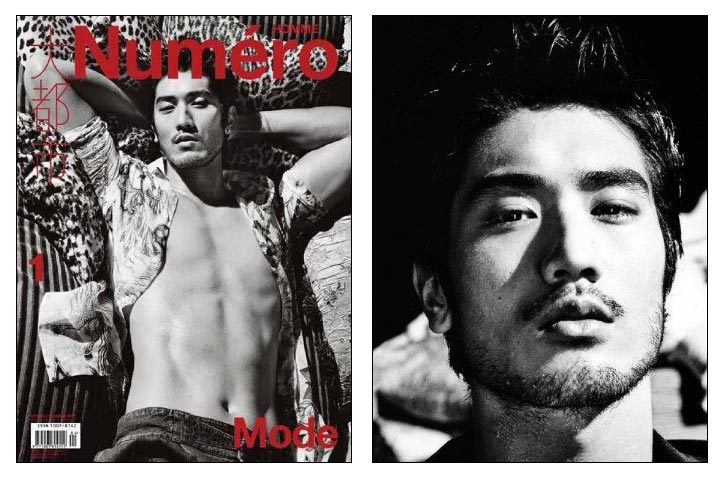 2
LIU WEN (China)
60,500 Google searches per month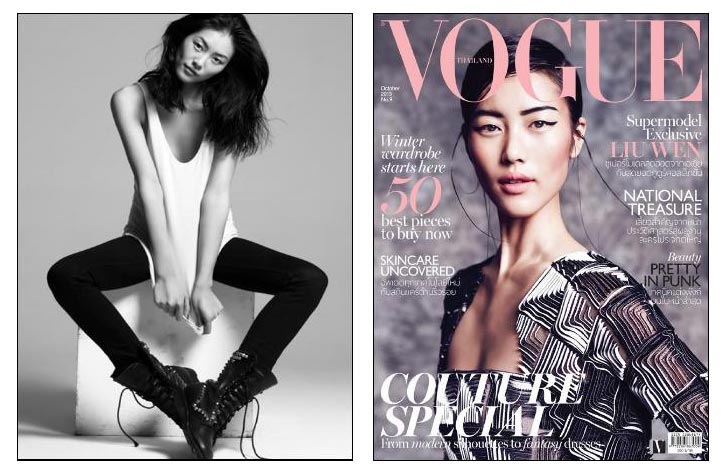 1
TAO OKAMOTO (Japan)
74,000 Google searches per month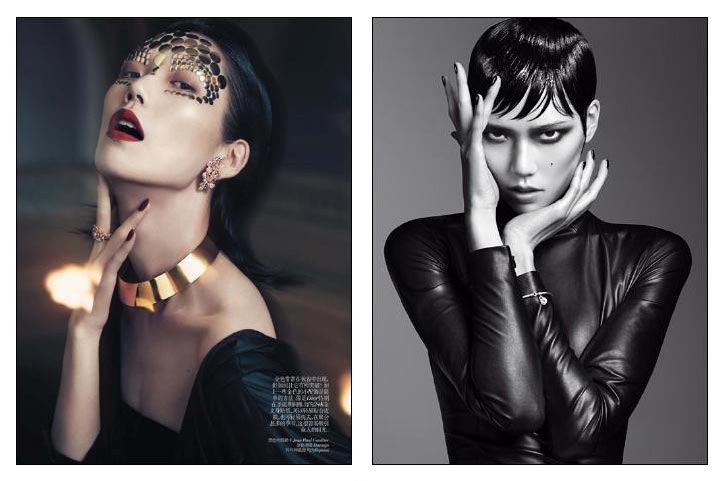 MORE ABOUT ASIAN FASHION MODELS