VINTAGE VANESSA WILLIAMS & FAMILY INTERVIEW
Celebrity Eyes: What Is Actress Vanessa L Williams's Eye Color? Are They Really A Natural Blue? 17,000 Ask Google
DESPITE WHAT SOME think, Vanessa Williams's eyes are naturally blue, and not the result of color contacts. They tell the genetic story of her parents mixed race ancestry and genealogy. By Ben Arogundade.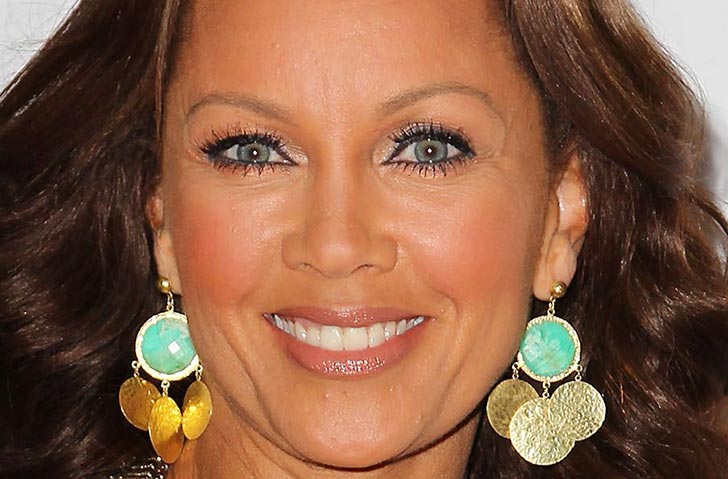 MANY BELIEVE THAT THE GENE for blue eyes, or indeed those for green or hazel eyes, only occurs naturally in Europeans, and that people of African heritage with such colors are wearing color contacts. Indeed, according to Google's online search statistics, 1,200 people around the world type the question, "Can black people have blue eyes?" into their browsers each month, in search of clarification.
HOW BLUE EYES HAPPEN
In fact, blue and green eye colors do occur naturally in people of both African and Asian ancestry. Gene mutation is one cause, although this is quite rare. The more prevalent reason is when a person of color has Caucasian relatives on both sides of their family who are carriers of the gene for that particular eye color. For example, a black couple with brown eyes could conceive a blue or green-eyed child, providing this gene exists somewhere within the ancestral line of both parents.
VANESSA WILLIAMS'S EYES: COLOR BLUE
So, with this is mind, what is actress Vanessa Williams's real eye color? The African American star of the TV shows Ugly Betty and Desperate Housewives actually has natural blue eyes — the result of Caucasian ancestry in both her multi-racial parents. In fact, her grandfather — Milton Williams Sr. — also had natural blue eyes. Fans curiosity about Williams's blue eyes is played out online, where — according to Google — who collate and publish global monthly search stats — there are approximately 1,430 global Internet queries a month about Williams's real eye color — many of them from people who mistakenly think she is wearing color contacts. This adds up to 17,000 searches per year.
The online search numbers are just as high for green-eyed black celebrities Rihanna, Tyra Banks, Leona Lewis, Gary Dourdan and Bollywood's Aishwarya Rai.
Ben Arogundade's book 'Black Beauty' is out now.
BLACK AND BLUE: What color are Vanessa Williams's eyes? Many of actress and music star's online fans are unsure whether or not her real eye color is blue, or if she wears color contacts. Google records approximately 17,000 monthly queries about the 'Desperate Housewives' and 'Ugly Betty' star's eye color.
The Creativity of Author, Designer & Publisher Ben Arogundade
Home
Books
About
Articles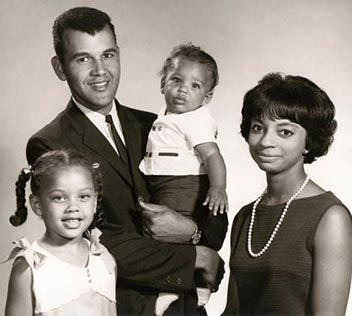 *VANESSA WILLIAMS'S REAL EYE COLOR — THE STATS
1,120
The number of people worldwide who Google the phrase, "Vanessa Williams eye color" each month.
310
The number of people worldwide who Google the question, "Does Vanessa Williams really have blue eyes?", each month.
*All figures for "Vanessa Williams's Real Eye Color - The Stats", supplied by Google. Figures include global totals for laptop and desktop computers and mobile devices.
FAMILY PORTRAIT: Hollywood actress and recording star Vanessa Williams's family possess a diverse ancestry - including European heritage that has resulted in her naturally blue eyes. Young Vanessa is pictured with her brother Chris, centre, and parents Milton and Helen. GIRLS TOGETHER: Williams and her mother Helen, years later.
AFRICA BLUE
Black Skin, Blue Eyes? Find Out How It Happens.