WATCH FASHION'S GIGI HADID ON MODELLING & FRIENDSHIP
Celebrities & Faith: Is Fashion Model Gigi Hadid A Muslim? 120,000 Google Questions About Her Religion
SUPERMODEL GIGI Hadid has avoided answering questions about her religion that suggest that she is a Muslim — and with good reason. By Ben Arogundade. [Feb.17.2016]
THE MORE FAMOUS that Los Angeles-born supermodel Gigi Hadid becomes, the more people wish to know about every aspect of her life — and so where do her fans turn for answers? To Google, of course. Each month the search giant records the total number of Internet queries that people all over the world type into their browsers. Right now, a total of approximately 10,000 people per month search various queries about Gigi Hadid's religion. For example, 6,500 Internet users type the question, "Is Gigi Hadid Muslim?", each month. The overall number of queries about the fashion model and Vogue cover girl's religious beliefs tops 120,000 per year.
IS GIGI HADID MUSLIM?
Why are people so interested in the 21-year-old model's religion? Because her father, Mohammed Hadid, is a Palestinian Arab and a Muslim. Gigi herself has yet to publicly declare that she is of the Muslim faith, or any other religious denomination, and seems keen to keep such personal matters to herself. "You don't want to share every single aspect of your life with the world," she told US Vogue in 2014 "You want to keep a sense of privacy."
SUPPORT FOR MUSLIM RELIGION
However, Hadid — who has fronted fashion campaigns for Guess, Versace and Tom Ford — has been vocal in her support of her father and his family's Muslim faith, both on Twitter and in magazine interviews. In December 2014 she wore a hijab during a visit to the Sheikh Zayed Grand Mosque in Abu Dhabi, together with celebrity friends Selena Gomez and Kendall Jenner. "My dad is Muslim, so to connect with my background in that way was beautiful," she told Fashion Week Daily.
RELIGIOUS CONFLICT
So, without publicy declaring herself a practising Muslim, Hadid — whose sister Bella is also a model — clearly supports and respects the Islamic faith. She is plotting a clever course here, because if she were to call herself a Muslim she would immediately open herself up to criticism and cries of hypocrisy from Muslim conservatives, as her work as a fashion model requires her to take off her clothes and bare her naked flesh to the world — actions that many interpret as being against Islam. When Muslims go mainstream, particularly within beauty culture, it can often lead to trouble with the "old guard". In 2011, when British Muslim Shanna Bukhari entered the Miss Universe beauty pageant, she was subjected to a barrage on online abuse, including death threats, from Muslims who claimed that she was denigrating the name of Islam.
CELEBRITIES & FAITH
For Hadid, modelling, and indeed the music business, the profession of her boyfriend Zayn Malik, (who is a Muslim) constantly place them within the line of fire, while presenting temptations, particularly around drink, drugs and sex, that challenge their religious faith and discipline.
But ultimately, if other fashion models and celebrities are not pressed to declare their Christianity or other religious denominations to the public, then Gigi Hadid should not be expected to either, simply on the grounds that her father is a Muslim.
Ben Arogundade's book, 'Black Beauty', is out now.
THE MUSLIM QUESTION: Is fashion model Gigi Hadid a Muslim? The question should be irrelevant, but 10,000 people per month ask Google for the answer.
The Creativity of Author, Designer & Publisher Ben Arogundade
Home
Books
About
Articles
MORE ABOUT MUSLIMS & CELEBRITY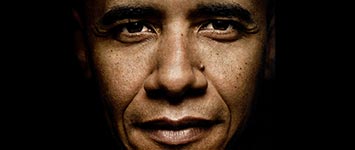 CELEBRITY MUSLIM PILGRIMAGE: Supermodel Gigi Hadid (fourth from right) along with Selena Gomez, Kendall Jenner and friends, pose in their robes and hijabs outside the Sheikh Zayed Grand Mosque in Abu Dhabi, December 2014. Hadid's father Mohammed is a Palestinian Muslim. Top: Gigi Hadid and fellow model Kendall Jenner pose for a selfie at the Muslim mosque.
Wow! New App Of Taylor Swift's Best Quotes - Try It FREE
*CELEBRITIES & FAITH: MODEL GIGI HADID'S RELIGION, ACCORDING TO GOOGLE SEARCH
4,400
The number of people worldwide who Google the phrase, "Muslim celebrities" each month.
13,100
The number of people worldwide who Google, "Gigi Hadid religion", and "Is Gigi Hadid Muslim?" each month.
*All figures for "Celebrities & Faith: Model Gigi Hadid's Religion, According to Google Search", supplied by Google. Stats include global totals for laptop and desktop computers and mobile devices.