2009 REPORT ON MICHAEL JACKSON'S DEATH
When, Where, How & Why Did Singer Michael Jackson Die? Is He Really Dead Or Is He Still Alive? 324,000 Ask Google
HOW DID MICHAEL Jackson die? Is he really dead or alive? Thousands of the late music celebrity's fans still Google these and other questions. So, why is it that they don't believe it? By Ben Arogundade. [Apr.28.2016]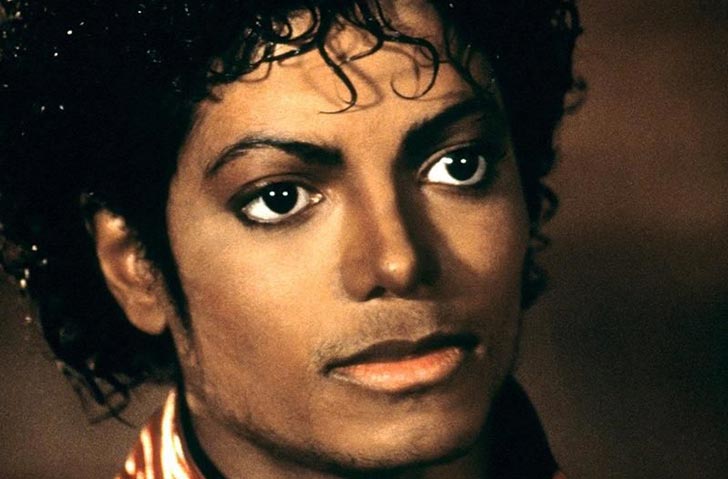 HE WAS THE KING OF POP, one of popular music's most unique talents, who could sing, dance and write songs with equal skill, and who entertained and inspired a generation of loyal and fanatical fans across the world.
Despite his death in 2009, his name still resonates beyond the grave. Google, who collate and publish global Internet statistics, record 3,350,000 monthly searches for the name "Michael Jackson" alone. The search giant also records other interesting data that tells us much about how Jackson's online fans have reacted to his untimely death. For example, the question, "Is Michael Jackson still alive?" is currently searched approximately 20,000 times per month. In fact, the total number of search queries about when, where, how and why Michael Jackson died, and if he is really dead or still alive, amount to over 324,000 per year.
WHEN, WHERE, HOW, WHY DID MICHAEL JACKSON DIE? THE FACTS
These are the facts: Michael Jackson died, aged 50, in his rented home in Beverly Hills, Los Angeles on June 25, 2009, as he was preparing for a series of comeback music concerts at London's 02 Arena. The cause of death was an overdose of the drugs Propofol and Benzodiazepine, following a cardiac arrest. The Los Angeles County Coroner subsequently pronounced his death a homicide, and his personal physician, Conrad Murray, was tried and convicted of involuntary manslaughter on November 8, 2011.
JACKSON'S AFTERMATH
The autopsy conducted after the singer's death confirmed what Jackson
and his family

had maintained from the very beginning — that he indeed suffered from the skin condition vitiligo, and had not, as many claimed, deliberately bleached his skin because he was unhappy being black.
The public response to the news that Jackson was dead was extraordinary. The websites Twitter, Wikipedia and AOL Instant Messenger all crashed under the strain of frenetic activity as news spread worldwide. An estimated one billion people watched the music star's memorial service live on television, and 35 million additional albums of his were sold in the first year following his demise.
IS MICHAEL JACKSON REALLY DEAD OR ALIVE?
The circumstances surrounding his death, and the fanaticism of some of his fans, for whom he is nothing less than a pop deity, have led many to question whether or not the Grammy award-winning celebrity is actually dead. In similar fashion to the disbelief that greeted the death of Elvis Presley in 1977 amongst diehard fans, many Jackson fans are also in two minds.
The 20,000 Internet users worldwide that type the phrase, "Is Michael Jackson still alive?" into Google's browser each and every month, are mostly fans that have heard one of the prevailing conspiracy theories that have peppered the blogosphere ever since the singer's death. In true melodramatic fashion, they suggest that Jackson may have faked his own death, with the assistance of one of his many professional look-a-likes, in order to escape the pressures of his life under the spotlight, and his then massive debts. Of course, there is no proof of any of these wild claims, but they do serve one important purpose for diehard fans of the King Of Pop — and that is to keep his legacy alive.
Ben Arogundade's book, 'Black Beauty', is out now.
IS HE OR ISN'T HE? Is Michael Jackson really dead? If so, when, where and how did he die? These are just some of the questions thousands of online fans still Google about the late pop music celebrity every month.
The Creativity of Author, Designer & Publisher Ben Arogundade
Home
Books
About
Articles
BLACK = UGLY
The Shocking History Of Black Beauty.
LIZ TAYLOR'S EYES
Why Are Elizabeth Taylor's Eyes The World's Most Googled?
MORE ABOUT MUSIC & FILM CELEBRITIES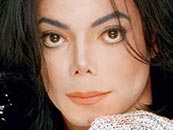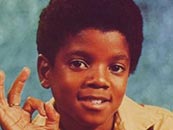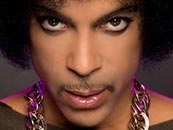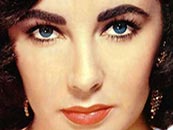 END OF AN ERA: The music world mourned when recording artist Michael Jackson died on June 25, 2009. The funeral, on September 4, was attended by his parents Katherine and Joe Jackson. Despite his passing, thousands of fans still Google if Jackson is really dead or alive.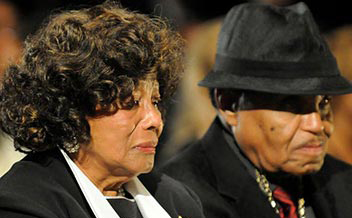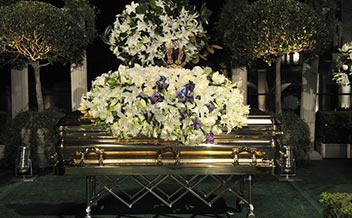 *WHEN, WHERE, HOW DID MICHAEL JACKSON'S DIE? - THE STATS
5,700
The number of people worldwide who Google the question, "Is Michael Jackson really dead?" each month.
20,000
The number of people worldwide who Google the question, "Is Michael Jackson still alive?" each month.
78,000
The number of people worldwide who Google, "When, where, how and why did Michael Jackson die?" each month.
*All figures for "When, Where, How Did Michael Jackson Die? - The Stats", supplied by Google. Figures include global totals for laptop and desktop computers and mobile devices.