VINTAGE MALCOLM X INTERVIEW - CBS NEWS - JUNE 1964
Malcolm X's Mother, Father & Family Background: 50,000 Google Questions About His Parents Race Heritage
OUR FASCINATION with the late Malcolm X's legacy endures, as thousands Google the civil rights leader's mother, father and family background. By Ben Arogundade. [Apr.26.2016]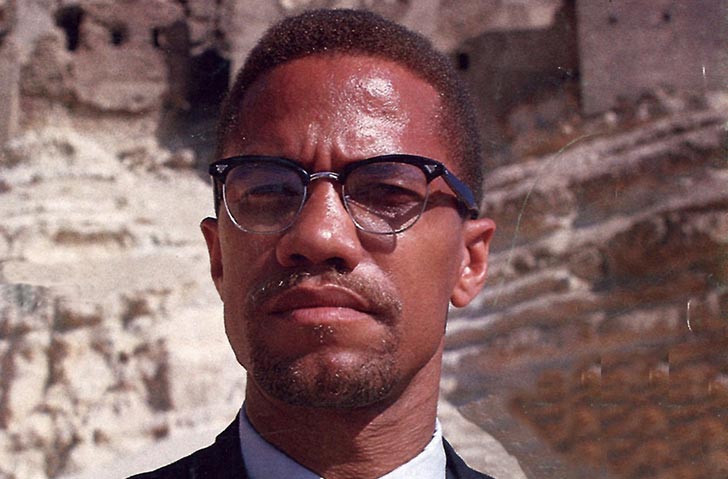 DESPITE HIS ASSASSINATION at New York's Audubon Ballroom on February 21, 1965, our fascination with civil rights leader Malcolm X continues to this day. In the age of the Internet, this interest can be tracked by the number of Google searches about the Muslim minister otherwise known as El-Hajj Malik El-Shabazz. The Internet giant, who record and publish all the world's global monthly search queries, currently report 673,000 searches under his name, Malcolm X.
Interest in his racial background can also be tabulated. For example, the terms, "Malcolm X parents, family, mother, father background", are Googled approximately 3,260 times per month by curious people around the world. The total number of searches about X's family and race heritage add up to over 50,000 per year.
MALCOLM X's MOTHER, FATHER, FAMILY BACKGROUND: THE FACTS
X was born Malcolm Little on May 19, 1925, in Omaha Nebraska. He was the fourth of seven children. His father, Reverend Earl Little, was an African American Baptist minister from Reynolds, Georgia. His mother, Louise Little, was born in Grenada in the British West Indies. Her background was very different from her husband's. She was an educated woman of mixed heritage. Her father was white, and so she was light-skinned. She "looked like a white woman", Malcolm recalled in his autobiography. "She had straight black hair, and her accent did not sound like a Negro's".
MALCOLM'S BEAUTY BIO
Malcolm inherited much of his mother's complexion. His skin was the lightest of all seven children. As a result, as a child he believed that he was treated better by his father, and escaped many of the routine beatings suffered by his siblings. X also inherited a reddish tone, in both his skin and hair, from his white grandfather's side, which later earned him the nickname "Detroit Red". The civil rights leader's mother's partial white ancestry was a sore point within the family. She had never met her father, and was ashamed of her link to him. Malcolm himself came to resent the genetic legacy that had awarded him his light skin and red hair. "I learned to hate every drop of that white rapist's blood that is in me," he said.
THE MALCOLM MIX: 50,000 people per year Google questions about Malcolm X's mother, father and family background. His parents are of African and European heritage, with Scottish ancestry on his mother's side.
The Creativity of Author, Designer & Publisher Ben Arogundade
Home
Books
About
Articles
FAMILY BACKGROUND: Malcolm X's parents, Louise and Earl Little. His mother was of part-Scottish ancestry, which Malcolm came to hate. BOYHOOD: Malcolm X as a young boy.
*MALCOLM X's FAMILY BACKGROUND ACCORDING TO GOOGLE SEARCH
3,260
The number of people worldwide who Google the terms, "Malcolm X parents, family, mother, father background", each month.
673,000
The number of people worldwide who Google Malcolm X's name each month.
*All figures for "Malcolm X's Family Background According to Google Search", supplied by Google. Stats include global totals for laptop and desktop computers and mobile devices.
MALCOLM'S BEAUTY
Discover More About Young Malcolm's Hair & Beauty Ideals.
OBAMA'S ETHNICITY
Is President Obama Black Or Mixed Race? Not Everybody Agrees.
MORE ABOUT BLACK HISTORY & ANCESTRY