1960s Fashion: What African American Models Owe To Martin Luther King's Civil Rights Accomplishments
CIVIL RIGHTS MEETS 60s FASHION: Fashion's first black and African American supermodels owe much to MLK's accomplishments within the civil rights movement. The fact is, it was only after his assassination on April 4, 1968 that black models were accepted into mainstream fashion.
IT WASN'T IN THE MANIFESTO, but Martin Luther King's assassination on April 4, 1968 set off a chain reaction which saw black models finally brought into mainstream fashion. By Ben Arogundade.
FASHION MODELS HAVE NEVER had it so good, and that includes the black supermodels, from Naomi Campbell to Jourdan Dunn and Joan Smalls. But how did things come to be this way? Indeed, how many black and African American supermodels realise that they owe much of their achievements to the accomplishments of Martin Luther King Jr., and the terrifying events of April 4, 1968, when he was shot dead in Memphis Tennessee.
FASHION 60s APARTHEID
Effectively, the history of black and African American supermodels may be divided into two parts — before 1968, and after. Prior to this date, fashion operated an apartheid system that restricted the first African American beauties to the specialist black media, and magazines such as Ebony, Sepia, Hue and Jet. Attempts to crossover to the mainstream were rebuffed by white fashion executives.
In fact, this applied not just to African American models, but photographers too. In 1944, Gordon Parks, who later directed Shaft, applied for work at Harper's Bazaar magazine, only to be told point blank that the company did not hire African Americans. Faced with fashion's exclusion zone, many early black models defected to Paris, where they were received better, and where there was no institutionalised segregation.
Things began to change in America in the mid-1950s with the onset of the civil rights movement. Its psychological impact ran deep across the country, creating an atmosphere in which whites were actively engaged in thinking about the issue of racial discrimination. This connected with influential white liberals within fashion, who as a result became more open to the idea of granting concessions to African American models than they had been in the past. Photographer Richard Avedon, Harper's Bazaar's fashion editor Diana Vreeland, and designers such as Oleg Cassini, Pauline Trigère and Pierre Cardin were among those who stuck their necks out in promoting the first non-white fashion models, despite much opposition from many of those around them.
MLK CHANGES 60s FASHION
At the same time as the civil rights agenda intensified in the 60s, with MLK and Malcolm X at its helm, things began to open up for African American fashion models. The 1964 Civil Rights Act outlawed segregation, and by January the following year — a month before the assassination of Malcolm X — an illustration of Detroit-born African American model Donyale Luna featured on the cover of Bazaar. A year later she would make the cover of British Vogue — the first time in history it had featured a black model.
Despite these facts, the single event that would have the most profound impact on the future of black fashion models was MLK's assassination. 'The death of King shook everybody a bit and woke them up to the fact that something had to be done,' said Gerry Ford, co-owner of Ford Models — an agency once nicknamed 'The White House' due to its lack of African American models. 'Negroes aren't temporary. We're all people,' declared Wilhemina Cooper of Wilhemina Models. 'We live in the same country. 'Black is beautiful.'" The fact that these flighty fashionistas — traditionally short on moral crusades and long on discussions about skirt length — were speaking up on behalf of black beauty was a revelation — albeit one engendered by a cocktail of guilt, sympathy and fear.
BIOGRAPHY OF BLACK BEAUTY
The effect was immediate, galvanizing the industry into granting African American beauties a whole raft of concessions. Fashion now actively sought out black faces. White photographers scouted beautiful black women right off the streets of New York, while the agencies suddenly opened their doors to those they'd previously turned out of their waiting rooms. By April 1969 Ford reported a healthy ratio of a dozen black models on its books, out of a total of 100 girls.
On the back of MLK's assassination, the first non-white faces appeared across the covers of nearly all the major fashion titles. Katiti Kironde II made the cover of Glamour in August 1968, followed by Daphne Maxwell in 1969. Quincy Jones's daughter Jolie was first on the front of Mademoiselle in the same year, followed by Jany Tomba in 1970. Jane Hoffman appeared on the cover of Cosmopolitan in 1969, and in November that year law student Elizabeth, Princess of Toro became the first African woman on the cover of Harper's Bazaar.
NAOMI SIMS RIDES MLK's 60s WAVE
The biggest African American fashion model to emerge from the era was Pittsburgh-born college student Naomi Sims, who was discovered on a New York street by white photographer's agent Peter Henrick. She was soon summoned to see Diana Vreeland at Vogue, who took one look at her and declared, "She is fantastic. Send her to Penn. I want her in the next issue!" Sims went on to become the first black model on the cover of Life and Ladies Home Journal. By the end of her debut year she'd made $45,000.
It was Sims, with her dark skin, who supplied the aesthetic DNA for today's black supermodels, as this tone replaced light skin as the fashionable hue during the revisionist 60s. White media executives, in an attempt to make their concessions to civil rights and black beauty as obvious as possible, deliberately discriminated in favour of darker skin. A comment from an African American model reported in Women's Wear Daily said, 'Do you know how they're working it on TV? You've got to be dark enough to come across as a Negro to get a job,' she said. 'Since they're making the big gesture of using a Negro, they want to make it obvious.' Amongst the chief beneficiaries of the new look were actor Sidney Poitier in film, and Sims in fashion modelling. In one move her success re-calibrated the aesthetic order for black models, which remains in place to this day.
FASHION STALLS ON BLACK COVERS
Nevertheless, despite civil rights and the assassination of MLK, not everyone responded to the tenor of the times. While black supermodels like Naomi Sims and Charlene Dash regularly graced the inside pages of Vogue, that was as far as they were permitted go. Fashion's premier bible failed to produce a single black cover during the 60s — the only major fashion magazine to abstain. It would be six years after MLK's death before Beverly Johnson would grace Vogue's August 1974 edition. "Vogue put me on its cover to clear their name of racial bias," Johnson told The New York Times.
Inevitably perhaps, the fashion industry's enthusiasm for black models did not last. By 1970 the energy of change was already beginning to fade. "There is no boom in black modelling," said Jerry Ford. "There is a happy trickle. It's a happy trickle that wasn't there five years ago...But I wouldn't be overly optimistic to suggest that the problem is being solved."
Nevertheless, MLK and the civil rights movement had achieved much in sweeping away fashion's prejudices of the past, creating a radically different landscape than before 1968, when black models resided outside the mainstream. The fact is, the last 40 years of black supermodel history would not have existed without the events of the late 60s. It was a rare moment in history in which politics and fashion combined to force change.
Ben Arogundade's BLACK BEAUTY is out now.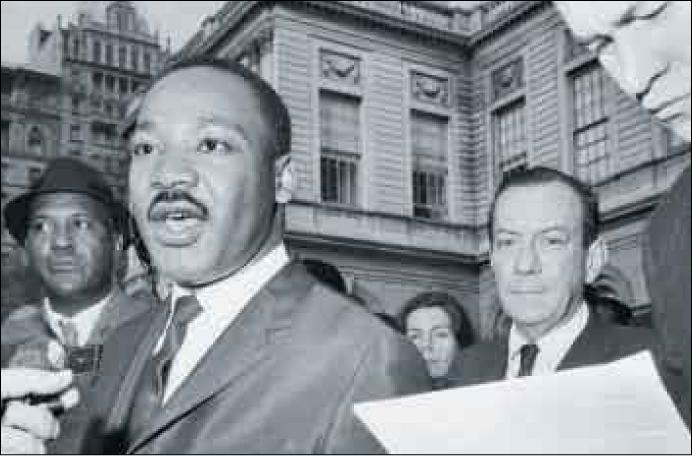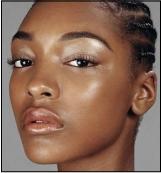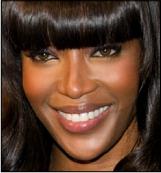 Above: BLACK BEAUTY BIOGRAPHY: Fashion's black supermodels such as Jourdan Dunn (above left) and Naomi Campbell (above right) owe much of their success and accomplishments to MLK and the American Civil Rights Movement of the 60s.
Below: FASHION 60s: The year after MLK's death, pioneering black supermodel Naomi Sims became the first African American fashion model to feature on the cover of Life magazine, October 17, 1969. Her dark complexion set the aesthetic blueprint for black fashion models, which remains in place today.
*60s FASHION & MLK ACCORDING TO GOOGLE SEARCH
720
The number of people worldwide who Google the phrase, "Fashion 60s" each month.
1,000
The number of people worldwide who Google the phrase, "MLK facts" each month.
2,400
The number of people worldwide who Google Naomi Sims' name each month.
*All figures for "60s Fashion & MLK According to Google Search", supplied by Google. Stats include global totals for laptop and desktop computers and mobile devices.
MALCOLM X On Black Beauty And His Hatred Of The Scottish Roots That Gave Him Red Hair.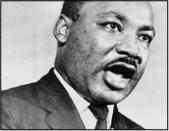 NEXT: MORE ABOUT 60s CIVIL RIGHTS LEADERS