TRINA PARKS AS 'THUMPER' FIGHTS BOND IN 'DIAMONDS ARE FOREVER'
Women In Film: Black James Bond Girls - A Celebration Of The 007 Actresses, Then And Now
BLACK JAMES BOND girls have only featured sporadically within the history of the 007 films. Naomie Harris is the latest recruit — but will others now follow? By Ben Arogundade. [Apr.09.2016]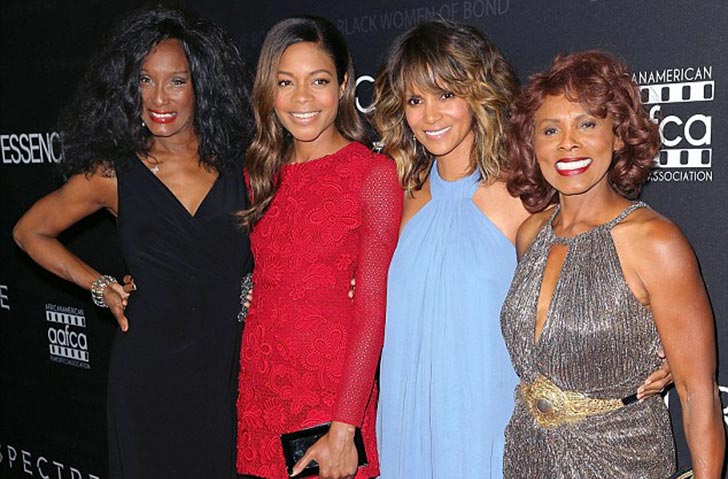 THE LATEST FILM IN THE BOND franchise, Spectre, stars actress Naomie Harris opposite Daniel Craig as 007. The 39-year-old actress made history as the first ever black British Bond girl to appear in the popular movie series. The Cambridge University graduate and star of the films Pirates Of The Caribbean and Mandela: Long Walk To Freedom, follows in the footsteps of only four other black actresses that have appeared in the role since the series first hit cinema screens in 1962 — that's roughly one per decade.
This low count suggests that racism is endemic within the Bond universe, although others might contend that the lack of exposure for black Bond girls is a relief, considering that 007's beauties are traditionally no more than eye candy, and have a tendency to end up dead or cast adrift romantically. Nevertheless the part still holds tremendous prestige for a young actress of any ethnicity.
BLACK JAMES BOND GIRLS: THE HISTORY
The first non-white Bond girls did not feature until the late 1960's, assisted by the momentum of the American Civil Rights Movement, which expanded the landscape for alternative definitions of beauty. In 1966 Star Trek debuted on network television, featuring a multi-racial crew aboard the Starship Enterprise, and the makers of the James Bond films responded in similar fashion the following year with the movie, You Only Live Twice, which featured no less than three East Asian beauties — Akiko Wakabayashi, Mie Hama and Tsai Chin.
The first black Bond girl debuted in 1973 when African American actress and dancer Trina Parks starred as the light-footed villain, Thumper, in Diamonds Are Forever (1973). The timing coincided with the Blaxploitation era, and the James Bond franchise picked up on a new beauty archetype — the ass-kicking, chocolate-skinned Blaxploitation goddess, armed with an Afro and an attitude.
BLACK AND ASIAN BOND GIRLS SIDELINED
Parks' debut was closely followed by that of fashion model and former Playboy bunny Gloria Hendry, who starred as double agent Rosie Carver in Live And Let Die (1973). She was the first black Bond girl to be sexually involved with the British agent — on this occasion, Roger Moore as 007. When the film was first released in South Africa during the apartheid era, sex scenes between the pair were cut.
There would be a 12-year gap before the next black Bond girl would feature, this time recording artist and former fashion model Grace Jones, who starred as the ultra-macho and very scary May Day in View To A Kill (1985). But there would be an even bigger wait for the next East Asian Bond beauties — 30 years would pass before actress Michelle Yeoh starred in Tomorrow Never Dies (1997).
HARRIS - FIRST BLACK BRITISH BOND GIRL
African American actress Halle Berry, who starred in the films Monster's Ball and X-Men, became the most popular black Bond girl ever when she played Jinx Johnson in Die Another Day (2002). In a tribute to Ursula Andress's famous scene from Dr No, Berry — dressed in a skimpy bright orange bikini — rose gracefully out of the sea as a racially upgraded sex bomb for a new multi-ethnic age. Today's racially diverse film fans now have Naomie Harris as James Bond's fifth black femme fatale, although her role as Moneypenny is a lot less sexualised than her predecessors. Five is a conspicuously low number for the black Bond girls featured so far, and the large gap between their appearances illustrates that the franchise's racial revisionism is moving at a much slower pace than it is in Hollywood, by comparison. Moreover, if things are sluggish for black Bond girls, they are even worse for other ethnicities such as South Asians and Hispanics, who are almost non-existent.
FLEMING'S BOND MONO-CULTURE
The world conceived by Bond's creator, the writer Ian Fleming, was one in which minorities did not feature as lasting or well-rounded characters. They were background players — servants, attendants or sex objects. This was not unusual for the period in which the original books were produced, and no doubt if Bond were written today, there would be a greater diversity of ethnicity and sexuality throughout each instalment.
BLACK BOND GIRLS CELEBRATE
Despite this reality, it is a positive step nonetheless to celebrate the black Bond girls we do have. This is what happened in Hollywood on November 3, 2015, when four out of the five black actresses who have played Bond girls gathered at a special gala event, held in their honour by the African American Film Critics Association, ahead of the release of Spectre. Despite the fact that Grace Jones was the only black Bond girl absent, the event provided a unique opportunity for fans to see all the actresses together for the first time, and how gracefully they have aged.

Ben Arogundade's book, 'Black Beauty', is out now.
BLACK GIRLS BOND: Black actresses Trina Parks, Naomie Harris, Halle Berry and Gloria Henry appear together for the first time in a special event held by the African American Film Critics Association, ahead of the release of the latest 007 movie, 'Spectre'. Harris, star of 'Pirates Of The Caribbean' and 'Mandela: Long Walk To Freedom', is the first ever black British Bond girl, who starred in 'Skyfall' with Daniel Craig, as well as the latest Bond release.
The Creativity of Author, Designer & Publisher Ben Arogundade
Home
Books
About
Articles
BLACK = UGLY
The Shocking History Of Black Beauty.
ANGELINA'S LIPS
Beautiful Because She's White?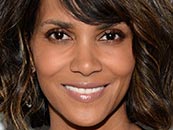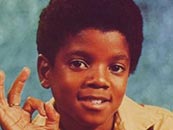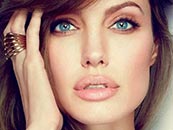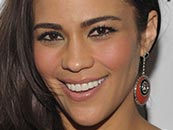 BOND IN BLACK: History's black James Bond girls in action: Trina Parks with Sean Connery as 007 in Diamonds Are Forever (1973); Gloria Hendry in Live And Let Die (1973); Grace Jones in A View To A Kill (1985); Naomie Harris in Skyfall (2012); Halle Berry in Die Another Day (2002).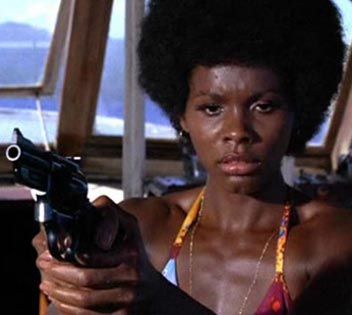 *BLACK JAMES BOND GIRLS ACCORDING TO GOOGLE SEARCH
24
The total number of James Bond films.
5
The total number of black Bond girls from 24 films.
4
The total number of East Asian Bond girls from 24 films.
1,600
The number of people worldwide who Google Trina Parks' name each month.
2,000
The number of people worldwide who Google the term, "Black Bond girls" each month.
*All figures for "Black James Bond Girls According to Google Search", supplied by Google. Stats include global totals for laptop and desktop computers and mobile devices.