CLASSIC - OPRAH INTERVIEWED BY DAVID LETTERMAN - 2015
Oprah Winfrey's Amazing Biography: The Facts About Her Early Life, Ancestry & Accomplishments
OPRAH WINFREY'S accomplishments are startling — rising from poverty to billionaire, while along the way discovering some startling facts about her ancestry. By Ben Arogundade. [Apr.30.2016]
OPRAH GAIL WINFREY was born on January 29, 1954 in Kosciusko, Attala County, Mississippi. Her father, Vernon Winfrey, was a coal miner and later a barber, while her mother, Vernita Lee, worked as a housemaid. She was a teenager when she gave birth to daughter Oprah, who was originally named "Orpah" — after the Biblical character in the Book Of Ruth — but her family mispronounced it, calling her "Oprah" instead.
OPRAH'S EARLY LIFE
Winfrey's early years were tough. Shortly after she was born, her mother moved north to Wisconsin, leaving the child in the care of her maternal grandmother, Hattie Mae Lee, for six years. They lived in poverty, and Oprah was teased by the local children for wearing dresses made from potato sacks.
When Oprah was six she left Mississippi to join her mother in Milwaukee. But after suffering years of subsequent abuse, she finally ran away from home at the age of 13, eventually moving in with her father in Nashville, Tennessee. She was a promiscuous teenager, and at 14 she fell pregnant, but the child, a boy, died shortly after birth. Despite such a tough start, Winfrey was smart, and after a short time she began to excel at school. Academic accomplishments lead to her becoming an honours student, securing a scholarship at Tennessee State University.
OPRAH'S ACHIEVEMENTS
At 17 years old Oprah went on to win the local beauty pageant, Miss Black Tennessee. From there she attracted the attention of a local African American radio station, which hired her as a part-time newsreader. This is where Winfrey began her steady climb to success, and her 25-year tenure as host and producer of The Oprah Winfrey Show — becoming America's first African American billionaire in the process.
Since then, Oprah's accomplishments have continued to spiral. Today her media empire spans TV and movie production (Harpo Films and TV network OWN); magazine publishing (O Magazine); book promotion (Oprah's Book Club); self-help (Oprah and Deepak Chopra's 21-Day Meditation Experience); and philanthropy (The Oprah Winfrey Leadership Academy)
WINFREY'S DNA
In 2006 Oprah became one of the first black celebrities to trace her family's ancestry for the groundbreaking PBS television series, African American Lives, fronted by Harvard University scholar and author Henry Louis Gates Jr. After submitting to a DNA test, Oprah discovered that her ethnicity derives predominantly from the Kpelle people, a West African group that reside in the highlands of what is now Liberia and Guinea. These were life-changing facts for the TV celebrity. "When it happened to me, it was absolutely empowering to know the journey of my entire family," she said. Before she took the test, Winfrey had stated that she did not believe that she had any European or Native American ancestry. In fact her DNA test result showed her ancestry to be 89 per cent sub-Saharan African, 8 per cent Native American and 3 per cent East Asian.
OPRAH'S ACCOMPLISHMENTS MODELS
Winfrey has risen to become one the most influential people in the world, and the richest, with an estimated net worth of $3 billion. But more than the money, her achievements as an inspirational figurehead who rose to success despite great adversity, is the narrative that resonates the most.
MODEL OF ACCOMPLISHMENT: TV celebrity Oprah Winfrey's biography is compelling. Born into poverty, the African American star's early life was traumatic, but she was able to transcend her circumstances, rising to global fame with The Oprah Winfrey Show. Along the way, DNA testing has revealed that Winfrey is of African, European and East Asian ancestry.
The Creativity of Author, Designer & Publisher Ben Arogundade
Home
Books
About
Articles
OPRAH THE ACHIEVER: A young Oprah Winfrey, years before her astonishing accomplishments in film and television; Oprah features on the front cover of the June 2000 launch edition of her magazine, 'O'.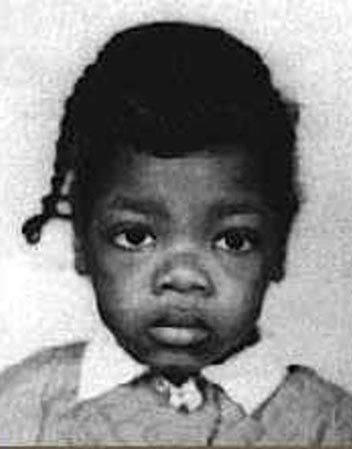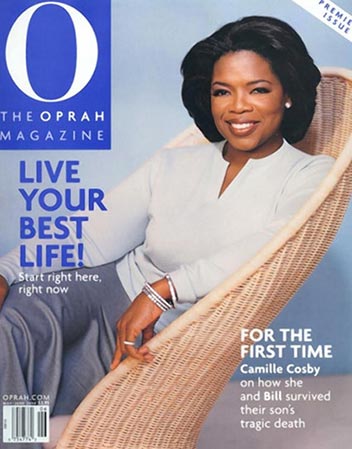 *OPRAH WINFREY INFORMATION — THE STATS
590
The number of people worldwide who Google the phrase, "Oprah Winfrey accomplishments" each month.
170
The number of people worldwide who Google the phrase, "Oprah Winfrey information" each month.
*All figures for "Oprah Winfrey Information - The Stats", supplied by Google. Stats include global totals for laptop and desktop computers and mobile devices.
BLACK = UGLY
The Shocking History Of Black Beauty.
TEARS ON CAMERA
The 1998 Vogue Cover That Made Oprah Cry.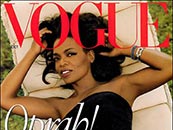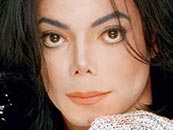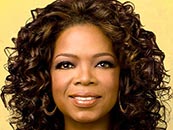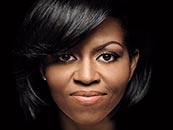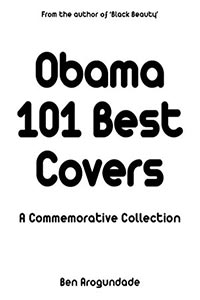 Title: 'Obama: 101 Best Covers - The Story Of His Presidency & Legacy In Photos, Images & Comment'
Category: Photography/biography/political figures/African American
Author: Ben Arogundade
Publisher: White Labels Books
ISBN:
978-0956939456