CLIP FROM THE 1954 MOVIE 'CARMEN JONES' - WITH DOROTHY DANDRIDGE
Movie Biography: 750k Google Actress Dorothy Dandridge's Ethnicity, Parents Race, Movies, Death & Other Facts
SHE DIED OVER 40 years ago, but Dorothy Dandridge's legacy remains potent, as a new generation of fans Google her ethnicity, her mother and father's race and other biographical info. By Ben Arogundade.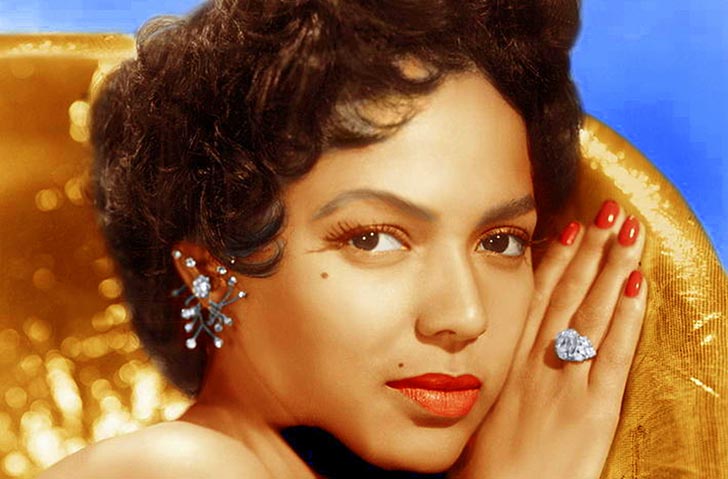 SHE WAS OFTEN REFERRED

to as "the black Marilyn Monroe". Her fine beauty was the result of her parents complex multi-racial heritage, but her talent was all her own. Fifties film celebrity Dorothy Jean Dandridge was the Halle Berry of her day — the most popular female actress of colour in Hollywood.
DOROTHY DANDRIDGE: BIO & FACTS
Born on November 9, 1922 in Cleveland, Ohio, her father Cyril was a minister and cabinetmaker of European (British) and African heritage. Her mother Ruby, born in Kansas, was an entertainer of Jamaican, Spanish, Mexican and Native American ancestry. Like supermodel Naomi Campbell, Dandridge never knew her father, who left when her mother was pregnant.
DANDRIDGE ON RACE & ETHNICITY
Dorothy Dandridge rose to the top in Hollywood at exactly the moment when the studios were looking for their first representations of African American beauty. They were looking for an actress that would appeal to both black and white audiences, in the truest sense of what the word "crossover" means, thereby maximising their potential box office revenues. A darker-skinned actress with Afro hair or a less European countenance was not considered "commercial" by studio bosses — a fact which has not changed much today.
Best known for her films Carmen Jones (1954) and Porgy And Bess (1959), Dandridge did not view her complex ethnicity in simple black, white or biracial terms. "If I am in any way a symbol, it stems from my being a 'mixed American,'" the actress stated in her autobiography, Everything and Nothing. "The melting pot characteristics are written into my features."
Dandridge was part of a long line of light-skinned African American actresses promoted by Hollywood as the acceptable face of black beauty. Before her there was Nina Mae McKinney and Lena Horne, and after her, Halle Berry, who even played the role of Dandridge in the 1999 HBO biopic, Introducing Dorothy Dandridge.
DOROTHY, DEATH & THE INTERNET
Dandridge's career was tragically short-lived. She died of an accidental drug overdose on September 8 1965. She was 42-years-old. Despite this, the Hollywood star's legacy continues to shine brightly today, as figures supplied by Google prove. The search giant, which collates and publishes all their global Internet searches, report that almost 1,000 people still Google terms such as, "Dorothy Dandridge ethnicity, mother, father, family, movies, death", each month. Simultaneously, the name, "Dorothy Dandridge" itself is searched approximately 60,500 times monthly by her new legion of fans around the world. Overall, these numbers add up to over 750,000 searches per year. Dandridge may be dead in the flesh, but her life and work endures.
Ben Arogundade's book 'Black Beauty' is out now.
SHADES OF BLACK: 1950s Hollywood actress Dorothy Jean Dandridge — star of the movies 'Carmen Jones', 'Porgy And Bess' and 'Island In The Sun' — possessed a diverse ethnicity. The film celebrity's family traces six different nationalities and ethnicities within her heritage. Her death came early, from a drugs overdose, aged 42, but she remains popular with fans.
The Creativity of Author, Designer & Publisher Ben Arogundade
Home
Books
About
Articles
*DOROTHY DANDRIDGE'S BIO & FACTS — THE STATS
200
The number of people worldwide who Google the phrases "Dorothy Dandridge ethnicity, mother, father", each month.
720
The number of people worldwide who Google the phrase, "Dorothy Dandridge death", each month.
60,500
The number of people worldwide who Google Dorothy Dandridge's name each month.
*All figures for "Dorothy Dandridge's Bio & Facts — The Stats", supplied by Google. Figures include global totals for laptop and desktop computers and mobile devices.
BLACK = UGLY
The Shocking History Of Black Beauty.
SPECIAL POWDER
Why Did Hollywood Create Bespoke Make-Up For Actress Lena Horne?
HOLLYWOOD'S FIRST
Who Was The Forerunner To Halle Berry?
MORE CLASSIC BLACK PERFORMERS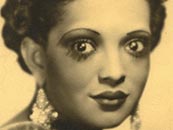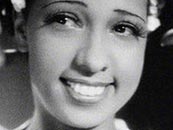 THE LIFE OF DOROTHY: (From top); Hollywood actress Dorothy Dandridge (right) aged seven, with her sister Vivian, mother Ruby (left), plus a family friend; Dandridge was the first African American actress to make the cover of 'Life' magazine, November 1, 1954; Actress Halle Berry (colour picture), displayed a startling likeness to the late Dorothy Dandridge when she played the 1950s Hollywood film star in the 1999 TV biopic, 'Introducing Dorothy Dandridge'.