VIDEO CLASSIC - NOEMIE LENOIR TALKS BLACK MODELS ON TYRA BANKS SHOW - 2010
Fashion News: 900k Google Former Crazy Horse & M&S Model Noémie Lenoir's Bio, Ethnicity, Age, Height
DESPITE TIME AWAY from the spotlight, interest in model Noémie Lenoir remains strong, as thousands Google a range of trivia questions about the former M&S and 'Crazy Horse' beauty. By Ben Arogundade. [May.15.2016]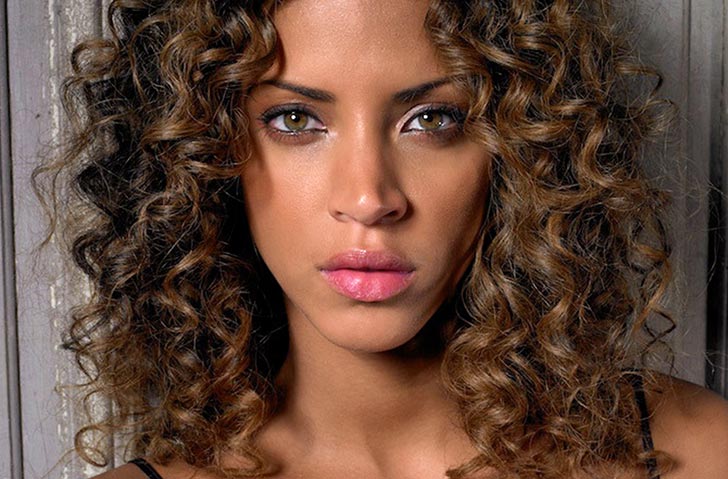 SHE WAS BORN POOR, BUT she had one valuable asset — her startling multi-ethnic beauty — and by the age of 17 her genetic inheritance was financially supporting both herself and her whole family. It was yet another of the supermodel fairytales that have become such an intrinsic part of modern celebrity over the last quarter century.
MODEL NOEMIE LENOIR'S BIOGRAPHY
French actress and model Noémie Lenoir was born on September 19, 1979 in Les Ulis, Essonne, France. Soon after her birth Noémie's family moved first to Gif-sur-Yvette and then to Versailles where, at the age of 16 she was discovered by a model scout in a local post office, after which she was invited to join Ford Models, New York.
LENOIR'S: PARENTS & ETHNICITY
The Lenoir look that first brought her to attention derives from a complex ethnicity. Her father, from France, is of European ancestry, while her mother is from the Madagascan island of Réunion in the Indian Ocean, off the South East coast of Africa. Malagasy ancestry is predominantly a mix of ethnicities from South East Asia (Borneo), the Pacific and Africa (Mozambique). There are also descendants of Arab, Indian and European heritage along its coastal regions, further enriching the island's complex racial biography.
Noémie's multi-ethnic ancestry accounts for her hot combination of light skin, loosely curly hair and pale green eyes. "Her face too, is breathtakingly lovely, her colouring more unusual in person; her skin darker, her eyes a paler green," said Jess Cartner-Morley in The Guardian.
Since being discovered, Lenoir, who is 36 years old and
1.76m tall,

has appeared in a plethora of high profile campaigns for brands such as Balmain, L'Oréal, Victoria's Secret, Gap and Marks & Spencer (M&S), as well as starring in the 2007 film, Rush Hour 3, opposite actor Chris Tucker. Along the way the French celebrity and Vogue cover girl has become one of the most commercially successful underwear models ever, as well as a poster girl for modern multicultural beauty.
NOEMIE HOT IN CRAZY HORSE
In May 2013, Noémie — who has a son, Kelyan, by ex-Chelsea and Paris St- Germain footballer Claude
Makélélé

— debuted in a new performance of the world famous Crazy Horse cabaret in Paris. In the show, Lenoir performed a striptease while wearing a tight strappy dress by Hervé Leroux.
"With my natural sense of glamour and beauty, I am delighted to have the amazing opportunity to perform on this legendary stage, surrounded by the fabulous Crazy Horse dancers and inspired by the exquisite savoir-faire of this iconic cabaret," Noémie said in an official statement.
In the show, which has also featured celebrities Kelly Brook, Dita Von Teese and Pamela Anderson in the past, Lenoir appeared topless, and danced in a scene entitled "Jungle", in which the Crazy Horse press release described Lenoir as a "wild, feline creature." The performance drew comparisons with African American performer Josephine Baker's semi-nude debut at the Théâtre des Champs-Elysées in Paris in October 1925. With almost a century between the two performances, the stage archetype of "the savage African", held its appeal amongst Crazy Horse's customers.
NOEMIE'S GOOGLE
Today, Noémie, who lives in New York's East Village, is reviving her career after giving birth to her second child. "Naomi is back, and Claudia, and Cindy, so I thought, Why not maybe me?" she told Vogue.com. Despite her time away, public interest in Noémie's life and biography remains hot. This is revealed by Google, who collate and publish monthly global statistics on all Internet searches. For example, approximately 74,000 people per month Google Noémie Lenoir's name each month around the world. Simultaneously, a further 1,000 Internet-users search, "Noémie Lenoir hot", while 320 type, "Noemie Lenoir age, height, boyfriend". This all adds up to approximately 900,000 searches per year — not bad for a fashion model whose last Vogue cover was 2008.
Ben Arogundade's book, 'Black Beauty', is out now.
LENOIR'S HOT BLEND: Noémie Lenoir has complex ancestry. The parents of the former 'Vogue' model and star of Paris's 'Crazy Horse' cabaret, are of French and Madagascan heritage, resulting in the 'Rush Hour 3' star's light skin, green eyes and loosely curled hair. 900,000 fans still info about Noémie's biography, ethnicity, age, height, boyfriend and other topics.
The Creativity of Author, Designer & Publisher Ben Arogundade
Home
Books
About
Articles
BLACK = UGLY
The Shocking History Of Black Beauty.
ALTERED FLESH
Guess What 66,000 Fans Google About Tyra Banks's Body.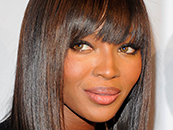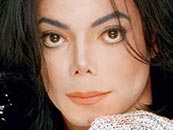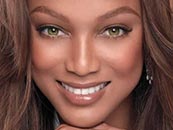 LIFE OF LENOIR: Fashion model and star of 'Rush Hour 3' Noémie Lenoir graces the cover of the June/July 2008 edition of 'Vogue' Paris, photographed by Mario Testino; Noémie fronts 'Trace' magazine's 'Black Girls Rule' edition, May 2000.
*FASHION MODEL NOEMIE LENOIR — THE STATS
320
The number of people worldwide who Google the phrase, "Noemie Lenoir age, height, boyfriend", each month.
1,000
The number of people worldwide who Google the phrase, "Noémie Lenoir hot" each month.
*All figures for "Fashion Model Noémie Lenoir — The Stats", supplied by Google. Figures include global totals for laptop and desktop computers and mobile devices.