JOAN SMALLS: MODEL BIO
Born: Hatillo, Puerto Rico
Age: 27
Height: 5ft 10.5in (179 cms)
Model icon: Stella Tenant
Worked for: Ralph Lauren, Gucci, Chanel, Dior, Fendi, Calvin Klein, Ralph Lauren, Stella McCartney, Gap, Estée Lauder.
Covers: Vogue, Bazaar, W, V, Pop, i-D
Big Fashion Moment: Vogue Italia with Steven Meisel, Givenchy Couture.
Hates: Travelling
Loves: Home cooked food.
VINTAGE MODEL JOAN SMALLS INTERVIEW FOR 'W' MAGAZINE
Joan Smalls Bio: 745k Google The Puerto Rican Model's Age, Height, Weight, Boyfriend, Ethnicity, Parents
AS A TEENAGER, Puerto Rican beauty Joan Smalls Rodriguez lost every fashion modelling competition she entered. But now she is one of the most Googled names in the business. By Ben Arogundade. [Jun.06.2016]
SIXTY YEARS AGO GIRLS that looked like her just didn't make it. But in 2013, fashion model Joan Smalls was ranked the number one model in the world, and to date she has fronted major campaigns for all the industry's big names, including Gucci, Prada, Givenchy, Calvin Klein, Balmain, Marc Jacobs, Alexander Wang and Estée Lauder.
JOAN SMALLS MODEL BIO, ETHNICITY, PARENTS
She was born Joan Smalls Rodriguez on July 11, 1988 in the town of Hatillo, Puerto Rico, on the island's northern coast. Her father, Eric Rodriguez, is from the Caribbean island of St. Thomas, and is of Afro-Irish ethnicity and nationality. Her mother, Betzaida, is Puerto Rican, and is a combination of Spanish, Taino Indian and South Asian (Indian) ancestry.
The youngest of three sisters, Smalls grew up on a farm that produced fruit and livestock, but her interests lay elsewhere. She learned about modelling by watching Fashion TV, and by the age of 13 she was entering local competitions. Alas, she never won any of them, only ever making it as far as the semi-finals. "I was told I was too tall, too thin and too dark," she lamented in Harper's Bazaar.
Undeterred, Smalls went online to models.com and searched out the details of New York's top ten model agencies. She worked out when they were seeing new girls, then presented a planned schedule to her father. He agreed to pay for Joan to go to New York for a week of open castings. But there was one caveat; "He always told me, 'Make sure you get your education. No one can take that away from you.'"
NEW AGE MODEL
While in New York, the Puerto Rican beauty, who is 5ft 10.5in (179 cms) tall — was spotted by a model agent she had met at an earlier modelling competition. Impressed with her look, he advised her to get her front teeth fixed first — which were crooked — and then re-apply. Smalls went back to Puerto Rico, straightened her teeth and continued her studies, eventually completing a psychology degree in two years instead of four. After graduation she relocated to New York permanently, moving in with her aunt in Ridgewood, Queens in 2007. She was 19.
FASHION MODEL CONTRACT
In 2007 Smalls signed to Elite Models NY, working mainly as a catalogue model. To attend castings she would navigate the long commute in from Queens to Manhattan, taking the bus, then the subway, then finally walking the rest of the way in combat boots. "I wanted to be as comfortable as possible," she told CNN.
Her career did not take off until 2009 when she switched to the IMG agency — home to black models Tyra Banks and Naomi Campbell. Her new agent made some changes, amongst them insisting that she dress differently for castings, and so she replaced her tomboyish attire for high heels and dresses. Things took off from there.
JOAN'S SUPERMODEL HEIGHTS
Her big break came in January 2010 when the young model secured an exclusive contract to walk the spring haute couture show for Givenchy in Paris. "I got goose bumps all over my body," she recalled when she received the news. "I thought, this is going to be the moment that is going to change everything."
She was right. From there the top fashion magazines came calling; she was photographed by Steven Meisel for Vogue Italia, followed by American Vogue, who featured her as one of its rising stars. Her success reached new heights in May 2011 when Estée Lauder selected her, along with Chinese model Liu Wen and French beauty Constance Jablonsky, to star in their global advertising campaign, for a reported $1million a year. Smalls made history as the first Puerto Rican ever to represent the company. "Joan is a modern beauty with elegance, style and confidence," stated senior vice-president Aerin Lauder. "She is the perfect addition to Estée Lauder's global faces."
ONE BLACK MODEL
Lauder's comments were indicative of the extent to which attitudes towards non-white models have changed over the last half-century. Back then, East Asian, black, Indian and Hispanic models were openly discriminated against within fashion, rendering it almost impossible for them to make careers in the business. Now things have changed greatly.
But inevitably perhaps, racial issues remain, even within the progressive 21st century. Smalls recalled how, early in her career, a model agent advised her that work would be difficult for her, as "there's only room for one" black girl at a time. During another incident in Paris she recalled "going to casting after casting where they wouldn't even look at my book. I was sitting on a bench on the Champs-Elysées, and starting to cry."
PUERTO RICAN MODELS WORLD NO.1
Despite all the setbacks, Smalls battled on, and in 2013 was ranked the number one model in the world, according to fashion industry website, models.com. "It feels amazing being number one," she said. "I'm extremely flattered, honoured and just blessed. It just cements that all my hard work paid off — not having a life, travelling on your birthday, not having holidays — all that actually pays off." When Smalls started earning serious money as a fashion model, as one of the first things she did was to buy her father a new pick-up truck, and her mother a new fitted kitchen for her house in Puerto Rico.
JOAN SMALLS DIGITAL: AGE, HEIGHT, WEIGHT, ETHNICITY, BOYFRIEND
Smalls' rise to success may be measured by the increasing volume of Internet search queries about her. Google, who collate and publish all major global searches on its platform, reveal some interesting stats about the things fans want to know about the Puerto Rican supermodel. For example, 1,000 people Google the terms, "Joan Smalls age, height, weight", each month, while a further 600 enquire about "Joan Smalls boyfriend". The total number of searches about her totals approximately 745,000 annually.
JOAN'S LESSONS
Today, although Smalls is a supermodel on top of the world, it is worth noting that the Puerto Rican star did not reach these heights without failing first in those early model competitions. If anything, hers is lesson in determination and perseverance. As she puts it, "losers sometimes end up winners."
Ben Arogundade's book, 'Black Beauty', is out now.
BIO OF BEAUTY: Puerto Rican fashion model Joan Smalls reached the heights of success after initially losing in a succession of modelling competitions. Today her popularity sends 745,000 people per year to Google in search of the details of her life.
The Creativity of Author, Designer & Publisher Ben Arogundade
Home
Books
About
Articles
FROM SMALLS TO BIG: (From the top); Puerto Rican fashion model Joan Smalls' parents are of different ethnicities and nationalities. Her father, Eric Rodriguez, is of African and Irish ancestry, while her mother Betzaida, born in Puerto Rico, is of Spanish, Taino Indian and South Asian (Indian) heritage; Smalls and her mother Betzaida in later years; Joan graces the cover of the September 2015 edition of 'Vogue' Mexico; Smalls poses in a fall 2014 ad campaign for Gucci.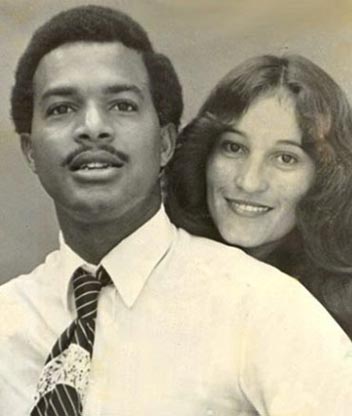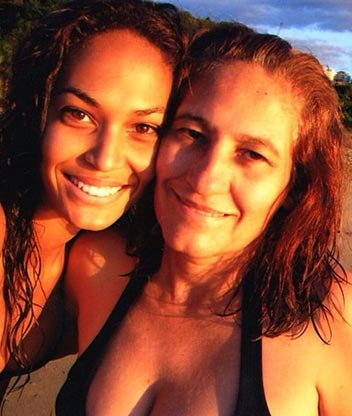 *JOAN SMALLS MODEL BIO — THE STATS
1,000
The number of people worldwide who Google the phrase, "Joan Smalls age, height, weight", each month.
600
The number of people worldwide who Google the phrase, "Joan Smalls boyfriend" each month.
60,500
The number of people worldwide who Google Joan Smalls name each month.
*All figures for "Joan Smalls Bio - The Stats", supplied by Google. Figures include global totals for laptop and desktop computers and mobile devices.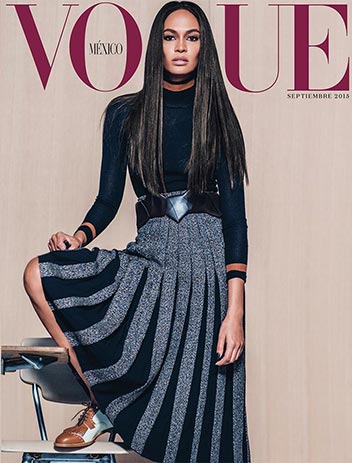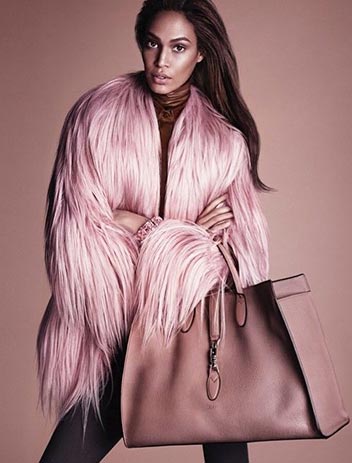 MORE ABOUT MODELS OF COLOUR